Len Wiseman Will Be Remaking 'The Mummy' For Summer 2014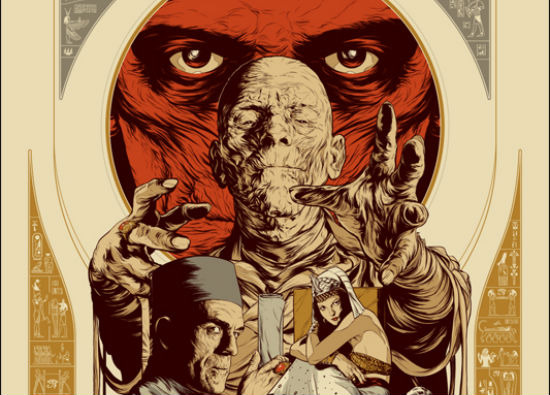 When Universal first remade The Mummy with Brendan Fraser in the late '90s, the franchise retained the period setting of the original film. That ended up being the right decision as the remade Mummy franchise spawned multiple sequels, spin-offs and was a runaway hit at almost every turn. It has since gone cold, however, and with the help of producers Alex Kurtzman, Roberto Orci and Prometheus co-writer Jon Spaihts, Universal hope to breathe life into the walking dead one more time.
The trio has now settled on a director to make the movie: Len Wiseman, who recently remade Total Recall with Colin Farrell. This time though, The Mummy will have a modern setting. Read more after the jump.
Deadline broke the news of the hire, and also spoke to the director about the film, which is aiming for a Summer 2014 release:
When I first heard Universal was relaunching this, that is the image that popped into my head, the period tale, the old monster, but when Bob and Alex pitched it, there was a great new take and approach, and a very different mummy as well. It's a darker twist on the material, a scarier version.
Kurtzman also spoke to Deadline and said the following about the take:
We're reaching into the deep roots of The Mummy, which at its beating heart is a horror movie and then an action movie, and putting it into a context that is real and emotional. It's still a four quadrant film but as a lot of recent movies have proven, audiences are hungry for more than they used to be. You can still have a family movie, an action movie that's more grounded than these used to be. Without saying too much, we've drawn a lot of inspiration from Michael Crichton's books, and how he ground fantastical sales in modern day science.
 Wiseman gave a clue as to what that might mean:
One of the things that interested me with this mummy is, he's still in essence a man. They haven't turned his brain into a monster brain. He still has a personality and is very cunning and calculating. He's a true character in any form, and in creature form, even if he is that staggering creature, it becomes more important that he's a thinking, calculating person.
Fanboys are sure to jump all over this decision as Wiseman's last film, Total Recall, was a pretty big flop. That said, while Recall certainly had some major, major problems, there were things to like about it: the female lead, the action set pieces, the scope. Maybe Wiseman has learned from the experience, and having the successful trio of Kurtzman, Orci and Spaihts on board will help.
What do you think about a modern Mummy remake directed by Len Wiseman?