'Vamps' Trailer: Amy Heckerling And Alicia Silverstone Try To Revive The Old 'Clueless' Magic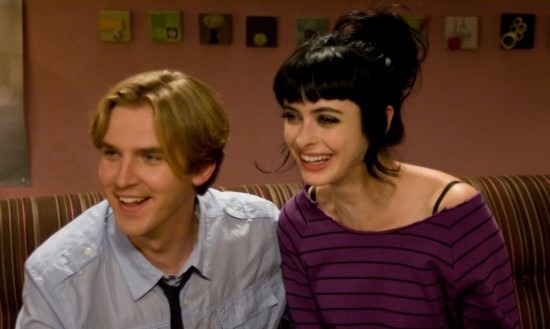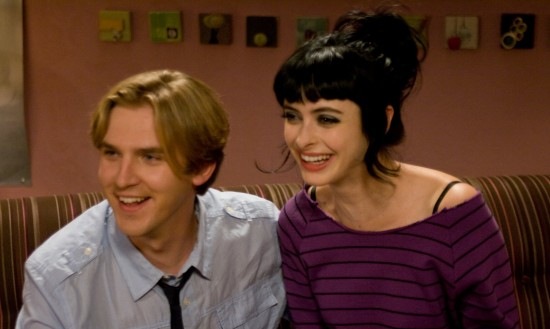 Thanks to her work on two unassailable teen comedy classics (1995's Clueless and 1982's Fast Times at Ridgemont High), Amy Heckerling will always have a special place in the movie lover's heart. But even her most devoted fans can't deny that she hasn't had the best run of films lately. 2000's Loser flopped, while 2007's I Could Never Be Your Woman went straight to DVD. Now Vamps, her reunion with Clueless star Alicia Silverstone, is getting only a perfunctory theatrical run before heading to home video.
But the real problem with Vamps isn't its release model, but the fact that it simply doesn't look very good. The premise — two undead gals living it up in modern-day NYC — sounds stale coming in at the tail end of the vampire movie trend, and there's not much in this trailer to suggest Heckerling does anything especially fresh or interesting with it. At least the cast looks good. In addition to Silverstone, Krysten Ritter, Dan Stevens, Wallace Shawn, Richard Lewis, Sigourney Weaver, Justin Kirk, and Malcolm McDowell also star. Watch the video after the jump.
There's a bit of the old satirical edge from Clueless in there, but there are also a lot of groanworthy gags about the vampire lifestyle that wouldn't feel out of place in the next Scary Movie installment. Still, I want to give Heckerling the benefit of the doubt simply because I love some of her older movies so much. It's entirely possible that these jokes work better in context, and I'd love nothing more than for my sour first impression to be proven completely wrong. Vamps gets a limited theatrical release starting November 2, before hitting DVD and Blu-ray November 13.
Synopsis:
Goody (Alicia Silverstone) and Stacy (Krysten Ritter) are addicted to the night life, clubbing, hooking up and always looking for the next thrill, all the while keeping a big a secret-they happen to be modern-day vampires. But even with lifetimes of dating experience behind them, the duo realizes they still have a lot to learn about love when Stacy unexpectedly falls for the son of a vampire hunter, and Goody runs into the man of her dreams from decades earlier.
With their destinies at stake, the girls are faced with a difficult choice; give up their eternal youth for a chance at love, or continue to live their uncomplicated fabulously single lives forever.