Exclusive: Check Out The Posters Available With 'The Avengers' On Blu-Ray Or DVD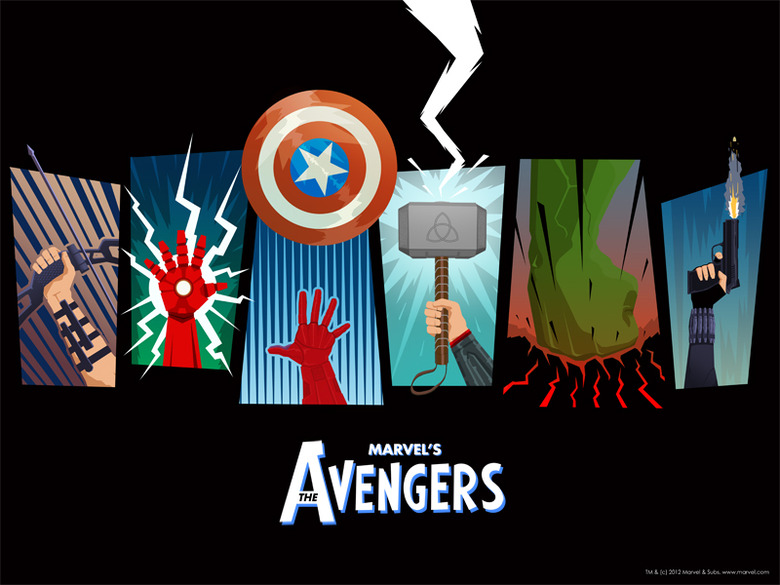 As if you needed more incentive to buy The Avengers on DVD or Blu-ray this Tuesday, Disney and Marvel have come up with another reason. /Film is proud to exclusively debut four posters that are available only to fans who purchase the film in any of its various editions (3D Blu-ray, Blu-ray, DVD, etc.). There are three posters by Matthew Ferguson (who also did these images for the delayed Phase One box set) and one by Mark Bagley, based on his Avengers Assemble #1 cover. The image at the top will be available, for free, to anyone who buys a DVD and inputs their unique code into the website avengersofferassemble.com. Then, for just $19.99 (plus shipping of course) you can get an additional three posters based on the movie.
Check out all the images below.
These are all 18 x 24 inch posters, so they're not cheap little print outs. Plus, the images themselves are pretty rad.
Again, to get these posters, buy The Avengers on DVD or Blu-ray beginning September 25. Inside the disc, there's a code that you can enter on avengersofferassemble.com. Do that and, for free, you get the horizontal image. Then for $19.99, if you like, you can get the other three. For Avengers fans or poster collectors, this is a no brainer.