Lifetime's 'Liz & Dick' Trailer: Lindsay Lohan, Cinema Icon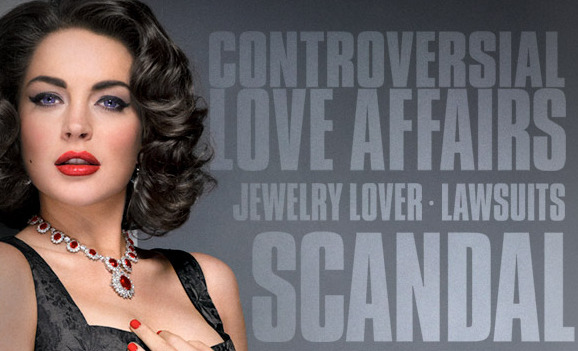 The Lindsay Lohan career comeback tour is kicking off with Lifetime's Liz & Dick, a small-screen movie about the volatile romance between Elizabeth Taylor and Richard Burton. Lohan's casting drew eyerolls, sighs, and giggles when it was announced back in April, and while the first stills and set photos weren't so bad, it was tough to gauge how Lohan's performance would actually turn out. Or, for that matter, whether the film around her would be any good.
Well, wonder no more because the first trailer has just arrived. And it looks more or less exactly like what you'd think an Elizabeth Taylor biopic on Lifetime starring Lindsay Lohan would look like. Watch it after the jump.
The teaser downplays Lohan's actual performance, though what glimpses we do get are kind of terrible, in a delightfully very Lifetime-y way. It's even tougher to get a sense of Grant Bowler's turn as Burton, but of course he's not really the focus here. While it doesn't look like Liz & Dick will launch Lohan back to the top of Hollywood's most-wanted list, the fact that she's working at all seems like a step in the right direction. Liz & Dick will air this November.
For nearly a quarter of a century, Taylor and Burton were Hollywood royalty and their fiery romance — often called "the marriage of the century" — was the most notorious, publicized and celebrated love affair of its day. Swarmed by paparazzi, Taylor and Burton's love affair was played out entirely in front of the global press from the time they met on the set of the major motion picture "Cleopatra", left their respective spouses, married and divorced, only to remarry and divorce once again. Despite their roller coaster romance for the public eye to see, Taylor and Burton shared an undeniable love greater than most people could have ever dreamed.