'Hitchcock' Teaser Poster Shows Another Side Of Anthony Hopkins As The Master Of Suspense; Film Hits November 2012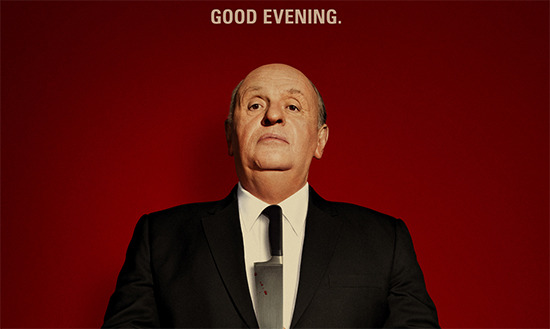 We've seen a good bit of footage for one of the Alfred Hitchcock movies that are in post-production right now: The Girl, which will air on HBO with Toby Jones playing Hitch during the making of The Birds.
The other film is Hitchcock, from Anvil! director Sacha Gervasi, and it features Anthony Hopkins as the late director, with a focus on the making of Psycho. (The film is essentially an adaptation of Stephen Rebello's book Alfred Hitchcock and the Making of Psycho.)
We don't have a trailer or footage for Hitchcock at this point, so we can't yet start to compare the performance of Hopkins with that of Jones, but what you see above is a hint of the new teaser poster for the film, which has now been dated for a good award season spot on this coming November 23. See the full poster below.
Edit: I'd originally written that the film will hit in 2013, which was incorrect — it is actually set for November of this year.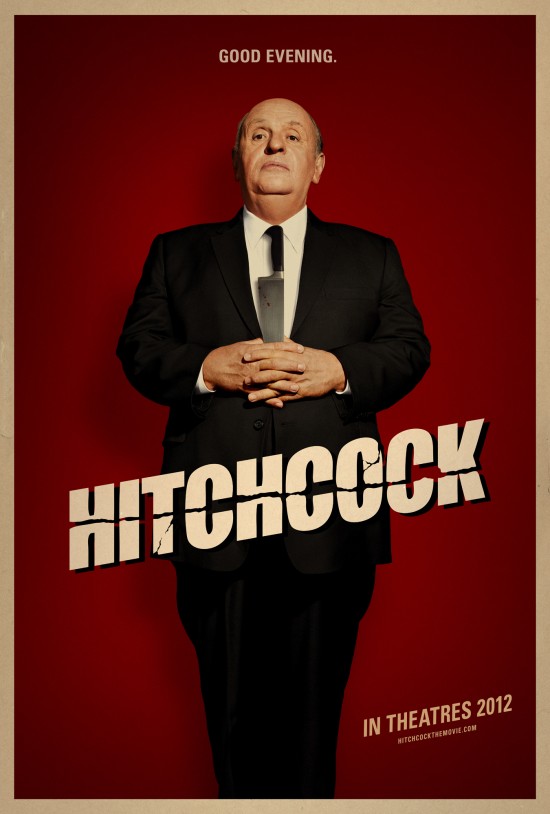 Hitchcock also stars Helen Mirren as the director's wife, Alma; Scarlett Johansson as Janet Leigh; Jessica Biel as actress Vera Miles; and James D'Arcy as Anthony Perkins, with Ralph Macchio as Psycho screenwriter Joe Stefano, and Toni Collette as Peggy Robertson, Michael Stuhlbarg as Lew Wasserman, Hitchcock's agent; and Michael Wincott as famous serial killer Ed Gein, upon whom Psycho is partially based.