Infographic: Hollywood's Waning Creativity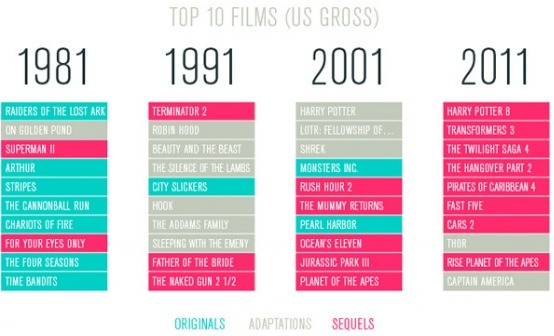 Short of the Week compiled an infographic showing the changing landscape of the highest grossing films over the last thirty years, with the focus on how Hollywood (and the American public spending all this money at the ticket counters) have given up on original ideas. This should come as no surprise to anyone.
But lets not kid ourselves into thinking this is a problem isolated only to the big Hollywood blockbusters. In 2009, we published a column about how only eight best picture nominees from that decades were not based on previous works (be it remakes, sequels, adaptations, biographical). But I think the infographic is a fun way to see it visualized. Check it out after the jump.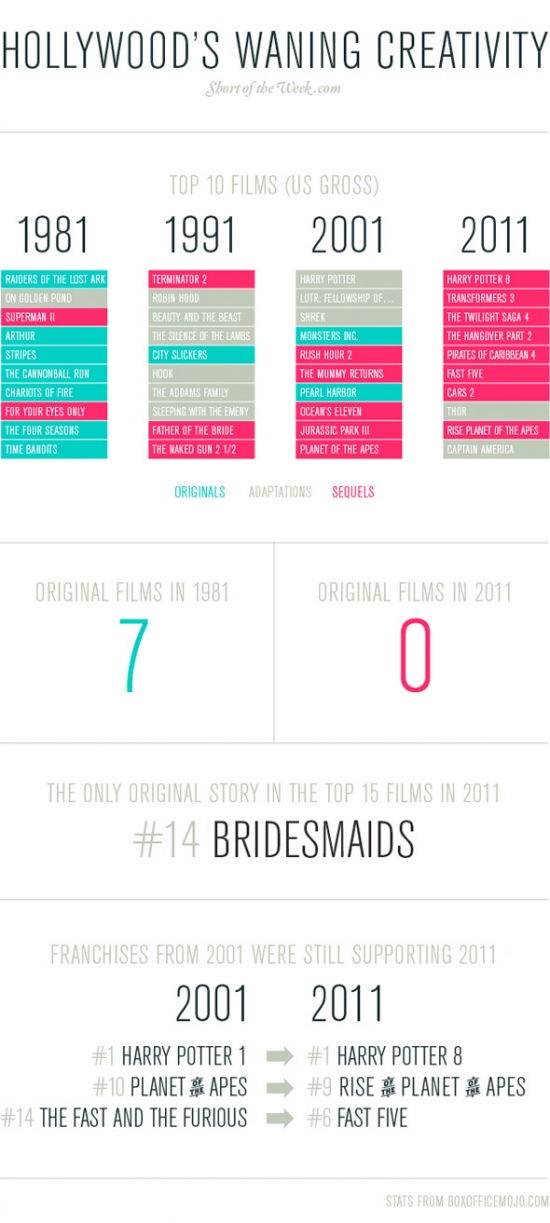 Thanks to FirstShowing for discovering this infographic.