Lionsgate Slots Dwayne Johnson's 'Snitch' For February 2013, Pushes 'I, Frankenstein' To September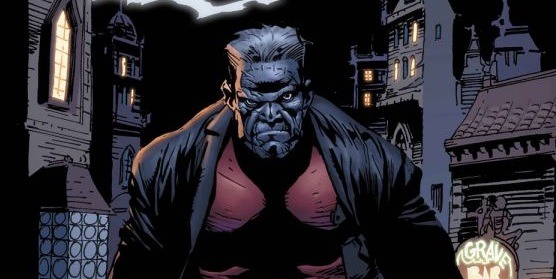 Though we got our first peek at Aaron Eckhart in monster mode back in April, it now seems we'll have to wait a whole other year to see the movie surrounding him. Lionsgate has just shifted the comic book adaptation I, Frankenstein from February to September, putting the Dwayne Johnson actioner Snitch in early 2013 instead. More after the jump.
In addition to Echkart, the film also stars Bill Nighy and Yvonne Strahovski. Here's an earlier synopsis:
I FRANKENSTEIN is a modern-day epic: Frankenstein's creature, ADAM, has survived to present day due to a genetic quirk in his creation. Making his way to a dark, gothic metropolis, he finds himself caught in an all-out, centuries old war between two immortal clans. As writer/director, Stuart Beattie said, "Mary Shelly's story is about the creation of the first human being. This is the story about that being becoming human."
Meanwhile, taking over I, Frankenstein's old slot will be Snitch. The fact-based, Ric Roman Waugh-directed thriller features Dwayne Johnson as a dad whose teen son is falsely imprisoned for drug dealing. In order to save his kid from a mandatory 10-year sentence, Johnson's character goes undercover to help catch a dealer. Susan Sarandon, Benjamin Bratt, and Bary Pepper also star.
Snitch is currently the only opening scheduled for February 22, but the month's other action releases include Bullet to the Head (February 1) and A Good Day to Die Hard (February 14).