Amazon Offering Free 'Avengers' Blu-Rays To Customers Who Pre-Ordered 'Marvel Cinematic Universe: Phase One' Box Set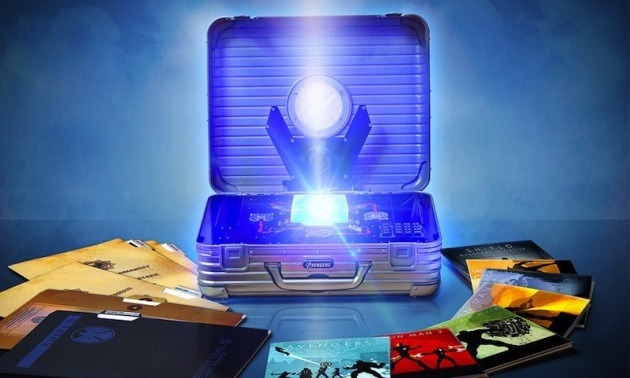 We may receive a commission on purchases made from links.
Had things gone according to plan, hardcore Marvel fans would be eagerly anticipating the arrival of the ultra-luxe $139 Marvel Cinematic Universe: Phase One – Avengers Assembled Blu-ray box set next week. Due to a lawsuit over the metallic S.H.I.E.L.D. briefcase that the discs come in, however, the set was pushed back to spring 2013 — and when it does finally arrive, it'll come in a different case than the one originally shown. Bummer.
Happily, there's a small silver lining for those who pre-ordered the set on Amazon. The retailer has sent out a notice to customers promising a free copy of The Avengers two-disc Blu-ray / DVD combo, redeemable for the next several weeks. More details after the jump.
Dear Amazon.com Customer,
We're writing to let you know that the Marvel Cinematic Universe: Phase One-Avengers Assembled Collection will not be released by Marvel as originally expected. Instead, Marvel is planning to offer a similar collection in new packaging. The new collection will include the original titles offered with the first version of the item, and is expected to be available in the spring of 2013. To make this easy for you, we updated your order for the original collection and will ship the new collection when it becomes available. The price of the new collection will be the same as the original collection.
To show our appreciation for your understanding, we are providing you with a promo code to receive a free copy of Marvel's The Avengers (Two-Disc Blu-ray/DVD Combo in Blu-ray Packaging). To be eligible, you must have placed your order between June 1, 2012 and August 28, 2012. Any cancelled orders are not eligible to receive the free copy. Codes must be redeemed by October 15, 2012.
We know this delay is disappointing, and we're sorry for any inconvenience this causes. If you prefer to cancel the item from your order, visit Your Account (http://www.amazon.com/your-account) and click the "Your Orders" button. As long as your order hasn't shipped yet, you can cancel an individual item or the whole order from there.