Get Wrapped Up In An Exclusive, Alternative Poster For 'V/H/S'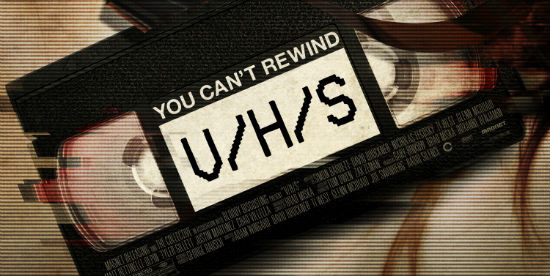 Hopefully if you're a fan of the horror genre, you've turned off the lights, picked up the remote and ordered V/H/S on demand. Or maybe you're waiting for it to hit the big screen on October 5. Either way, the found footage horror anthology film is a must see for anyone looking to be grossed out, scared and surprised.
To help promote the film, several alternative posters have been revealed and we're happy to exclusively reveal one designed by Gravillis Inc. The firm  also did the theatrical one sheet for the film, as well as the gorgeous posters for Safety Not Guaranteed, The A-Team, Avatar, Melancholia, Inglourious Basterds and more. Check it out below.
Here's the latest alternative poster for V/H/S by Gravillis Inc.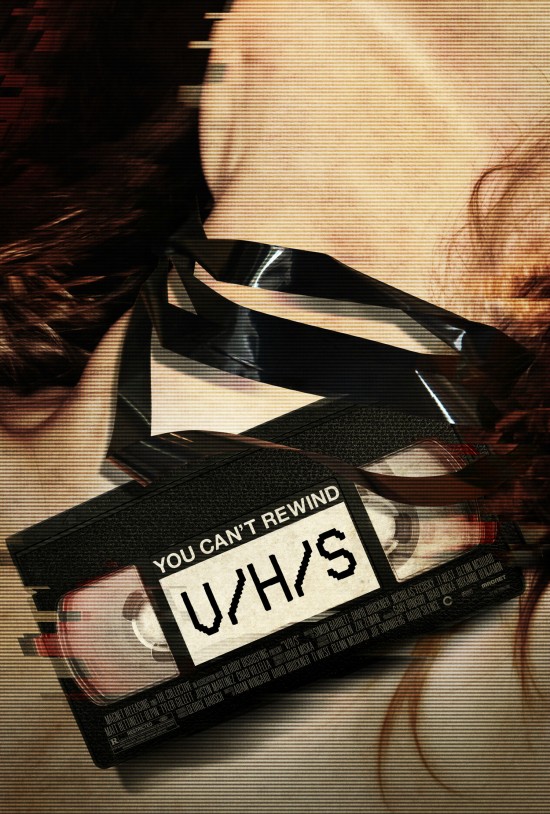 V/H/S, directed by Adam Wingard, Glenn McQuaid, Radio Silence, David Bruckner, Joe Swanberg and Ti West stars Joe Swanberg, Adam Wingard, Sophia Takal, Kate Lyn Sheil, Calvin Reeder and Lane Hughes. Yes, some of the directors act in the film. Here's the plot description:
In 'V/H/S', a group of misfits are hired by an unknown third party to burglarize a desolate house in the countryside and acquire a rare tape. Upon searching the house, the guys are confronted with a dead body, a hub of old televisions and an endless supply of cryptic footage, each video stranger and more inexplicable than the last...
It's currently on demand and hits theater October 5. Find out more on their Facebook page. Read our review here.