'Aliens' Director James Cameron Reviews 'Prometheus,' Tried To Buy Rights To 'Jurassic Park'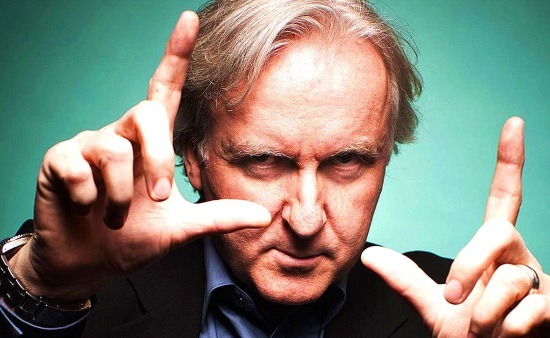 You can't make the movies that James Cameron makes and not be a huge movie fan yourself. The director of the two highest grossing films of all time is currently stumping for the Titanic 3D Blu-ray and has been talking all about his Avatar sequels amongst other things. For example, as the first man to tackle the Alien franchise after Ridley Scott, Cameron has some thoughts on Scott's return to the franchise with Prometheus. Plus, he revealed that long before Jurassic Park was directed by Steven Spielberg, Cameron read the book and attempted to purchase the rights with intent to create a very different vision of the story.
After the jump, read his quotes about both these interesting pieces of trivia.
The Prometheus quotes come from an interview with Moviefone.
I enjoyed "Prometheus"; I thought it was great. I thought it was Ridley returning to science fiction with gusto, with great tactical performance, beautiful photography, great native 3D. There might have been a few things that I would have done differently, but that's not the point, you could say that about any movie.
What's even cooler is that Cameron not only saw the film on opening night, he went back to see it again:
Oh, yeah. I'm a huge movie fan. I love watching films. I love watching films with the family, with the kids; I love watching films myself. I was out there opening night [for] "Prometheus." I didn't go to the Thursday midnight screening, but I was there Friday. I like to still get excited about movies and whether they pay off or not, that's not the point — the fact that there's still an excitement around a new movie, about the an unveiling of a new movie...."Prometheus" is a film I saw twice, and I thought about it ahead of time. The first time I would just enjoy it, go for the ride, not be too analytical and the second time I would allow myself to be a little more analytical about, you know, where the lights were and how they lit the shots with all the people in the helmets, how they probably had to do CG faceplates like we did on "Avatar," things like that. But, sometimes, so that I preserve a fun, fan-like viewing experience, I won't get into that level. I'll just go for the ride, like, consciously.
As for Jurassic Park, the quote came form an interview at the Huffington Post.
I tried to buy the book rights and [Spielberg] beat me to it by a few hours. But when I saw the film, I realized that I was not the right person to make the film, he was. Because he made a dinosaur movie for kids, and mine would have been Aliens with dinosaurs, and that wouldn't have been fair. Dinosaurs are for 8-year-olds. We can all enjoy it, too, but kids get dinosaurs and they should not have been excluded for that. His sensibility was right for that film, I'd have gone further, nastier, much nastier.
"Aliens with dinosaurs," huh? That would have been interesting.