Universal Wants More 'Bourne' And 'Ted,' With The Latter As Soon As Possible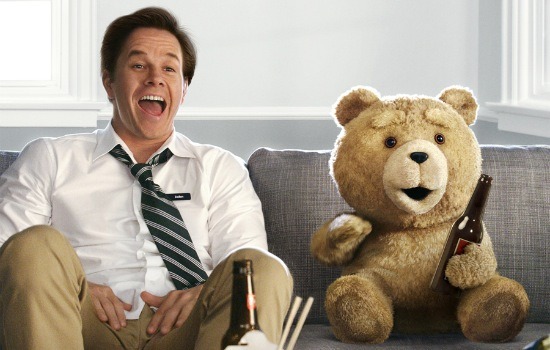 Seth MacFarlane's directorial debut Ted did really well this summer — well enough that sequel talk began almost immediately. And now NBCUniversal's CEO is saying that the studio wants to make more out of Ted "as soon as we can," along with more franchise entries from the Bourne series, Despicable Me, and Fast and Furious.
Today at the Bank of America Merrill Lynch Media, Communications and Entertainment Conference (eek) Steve Brurke of NBCUniversal said that his plan to even out Universal's financial performance is to mine "as many franchises as we can," with "future Bourne films" and more animation, with one animated film every 18 months, rather than one every two years. Franchises and animation are the key to the studio's success, it seems.
He also said "we'd like to see a Ted 2 as soon as we can." Question is, will that be sooner than Seth MacFarlane wants to make one? And if he isn't interested in moving that fast, will Universal force the issue, or go with someone else?
That wasn't the only good statement to come out of today's little financial confab. Disney's Jay Rasulo told attendees that the company had to take a $50m write-down on a canceled project. He didn't name the film, so we get to play a guessing game. What movie did Disney take that fifty-million hit on? Henry Selick's movie isn't likely the one, so what did cost the studio all that money?