'300' Prequel Gets A New Title: '300: Rise Of An Empire'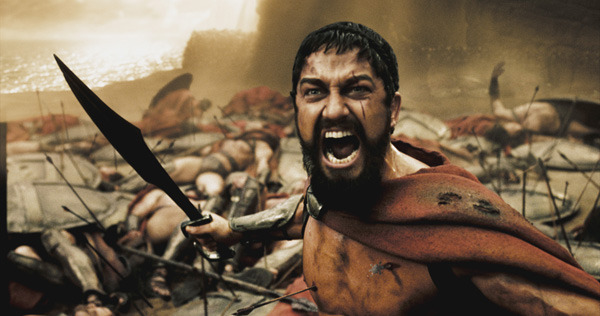 Briefly: The prequel to 300 was once referred to as Xerxes, because that's what Frank Miller's graphic novel sequel to 300 was using as a title. Eventually the film started going by the informal title 300: The Battle of Artemisia (also Battle of Artemisium), which was in play for the past year or so. Not the best title, but at least "battle" suggests something energetic and interesting, and it wasn't the sort of title we see all the time.
Now WB has given the film a different, official title. 300: Rise of an Empire is now the moniker for the film that Noam Murro is directing based on a script by Zack Snyder and Kurt Johnstad. Gerard Butler, star of 300, won't be back, but Sullivan Stapleton, Rodrigo Santoro, Eva Green, and Jamie Blackley are in the film, which is set for release on August 2, 2013.