Stellan Skarsgard Comments On 'Thor 2' And 'Nymphomaniac,' Which Also Adds Christian Slater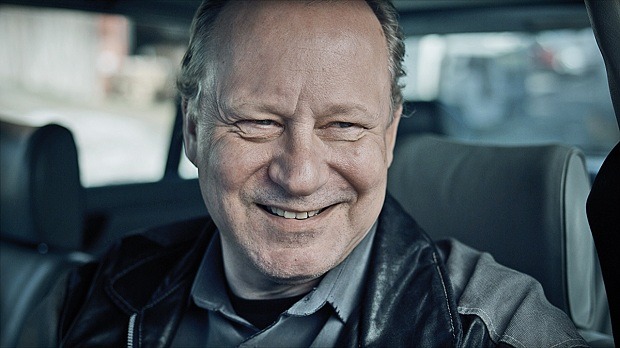 It's always difficult to rely upon an interview run through one of the various automatic translators on the internet, no matter how good the babel fish in question might be. So take what follows with a slightly elastic spirit — unless you speak Swedish, and want to verify the translation of the original text.
Stellan Skarsgard talked to Moviezine in Sweden and discussed a couple of his upcoming films — Thor 2, and Lars von Trier's Nymphomaniac — as well as a film that he isn't yet cast in, to the best of his knowledge. (That would be The Avengers 2, which is far enough out right now that no one is really cast in it.)
Aside from mentioning that he'd let his kids watch Nymphomaniac — seeing sex is better than seeing violence is essentially his comment — nothing Skarsgard says is too far out there. But if you're looking for info on either of those two projects, press on.
First up, Thor 2, and tangentially Joss Whedon. Moviezine records Skarsgard saying (via translation),
Thor 2 I have already begun. We have done some förfilmningar in London, and will run on in november. As for "The Avengers 2" I have not heard anything about me to be with or not. I'm under contract, so if they want me, I have no choice. The role of "Thor 2" is about as big as the last. New director, yes. Alan Taylor who has done some "Game of Thrones"... [Joss Whedon] is an extremely intelligent nerd. He is an expert on all this stuff, then writes he is terribly good. That he managed to write that "Avengers" script, I was very impressed the first time I read it. Ten heroes to keep track of, and hold together the story. But the success he is having in any way. He was very pleasant to work with, but also very tired. What an incredible load of pulling in over six months.
The comments about Nymphomaniac, which follows the sexual life of a woman from age 0 to 50, are a bit more interesting.
I'd probably be able to show it to my children. The sexual is not a problem. I have more problems if my children watching violence than if they watch porn. But clearly there is a difference, even if all Trier's films have huge childlike qualities. He writes almost fairy form, he is a kind of film Hans Christian Andersen. It will be fun, I start filming in October.
Skarsgard also confirms that the film will be two parts, with a "softcore for the faint of heart" and a "hardcore for the rest of us" version of each. Shia LaBeouf, Jamie Bell and Connie Nielsen all feature as well. Oh, and Christian Slater is now in Nymphomaniac, too. He plays the father of Joe, the lead character played by Charlotte Gainsbourg. (And she's played in younger days by British model Stacy Martin, says Variety.)