'Pirates Of The Caribbean 5' Might Shoot In Puerto Rico By End Of 2012 [Updated]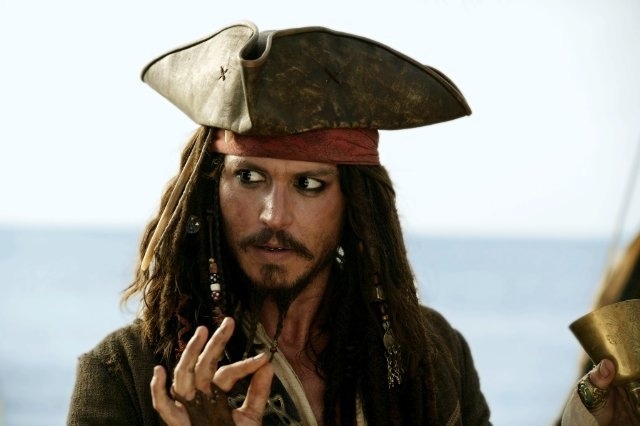 A fifth installment of Pirates of the Caribbean was in development long before Pirates of the Caribbean: On Stranger Tides grossed over $1 billion worldwide. The script was written, and rewritten, but with producer Jerry Bruckheimer off making The Lone Ranger with Gore Verbinski and lots questions pending over who would direct, things had become awfully quiet on the seven seas.
Now, a Caribbean business website is reporting the film, which will star Johnny Depp and likely be directed by Rob Marshall, will begin shooting this November  in Puerto Rico. The rest of the series had been primarily shot in Hawaii. Read more after the jump.
The news came from CaribbeanBusinessPR.com (via The Film Stage) which quoted the executive director of the Puerto Rico Film Commission saying "Disney just confirmed that they have picked Puerto Rico over Hawaii." in regards to Pirates 5. This comes after Gov. Luis Fortuno signed a tax break package for the island earlier this summer hoping to attract more Hollywood productions. Now they've apparently landed one of the biggest.
As of publication of this article, Disney had yet to confirm the start of production to /Film but when we hear back, we'll update.
Update: Disney confirmed that a fifth Pirates film is in development, but says "this story isn't accurate."
In a recent interview with Collider, though, co-star Geoffrey Rush said he hadn't heard any updates:
I believe, in the script that's being developed for the fifth film, they do it with great care and consideration. The writers and Jerry Bruckheimer, as producer, can't start a film like this, with a creative team that's so huge and the amount of money that's involved, without knowing that the script is in good shape. You can't start shooting this sort of stuff, if there's holes in it. But, as to when it will go, I know nothing.
If Pirates 5 does start filming, or at least some kind of set construction begins in November of this year, you'd imagine the film should be ready for theaters by summer 2014. Now the question becomes, is this actually happening and is Puerto Rico big enough for the pile of money Johnny Depp is going to make?