'Magic Mike 2' To Be A Channing Tatum-Directed Road Trip Comedy?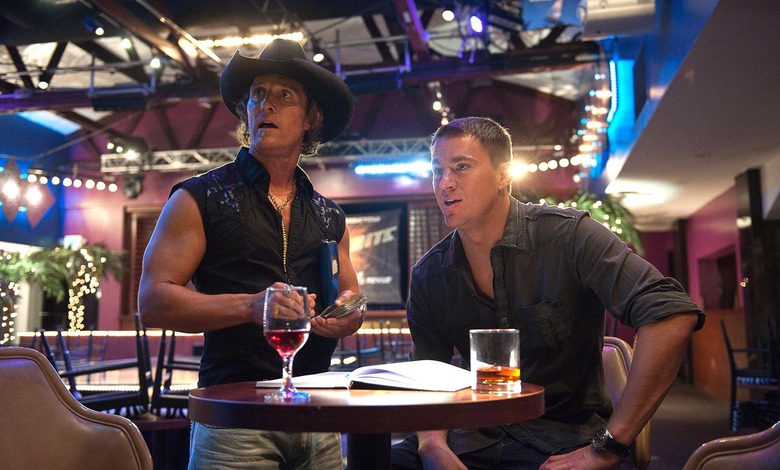 Magic Mike may no longer be in theaters, but writer Reid Carolin and star (and real-life inspiration) Channing Tatum are determined to see the enterprising male stripper live on — even if they have to direct the sequel themselves. Or at least that's the latest rumor going around about Magic Mike 2, based on a short interview the duo gave a German film website.
As for what the next movie will actually entail, the pair reveal that the plotline could see the self-described "c**k-rocking kings of Tampa" hitting the road. Read their comments after the jump.
Were Tatum and Carolin to take the reins, it'd be the first time directing for either. Following Soderbergh would be challenge for any filmmaker, let alone a pair of two relatively experienced ones. On the other hand, Tatum's been working hard with Soderbergh over the past couple of years so perhaps he's picked up a few tips. And what better story for Tatum to make his directorial debut on than one based on his own life?
Regardless of who gets the gig, however, Magic Mike 2 is a ways off yet as Tatum says the pair will focus on the Broadway adaptation first. But when the sequel gets going, it'll likely be a little more comedic than the relatively serious first film. French site AlloCine (via The Playlist) quotes Tatum as saying: "We have a story, and it is really ridiculous and fun. It's a road movie sort of thing, where a bunch of strippers get back together. It's more of a broad comedy. I don't know whether it will happen or not."