Watch The Full Pilot Episode Of Shawn Ryan's 'Last Resort' And The First 20 Minutes Of 'Homeland' Season 2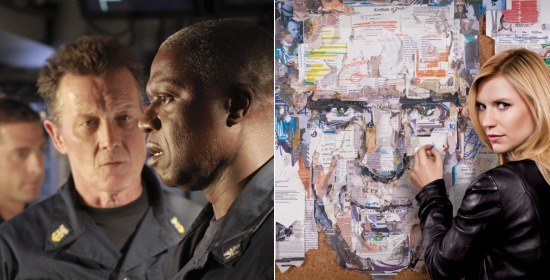 Each fall's crop of freshman shows contains a few bona fide hits, and judging by the buzz surrounding it, ABC's Last Resort may be one of this year's. Created by Shawn Ryan (The Shield, The Chicago Code), the naval drama has earned high compliments for its attention-grabbing premise, snappy pacing, and interesting characters. The familiar cast helps as well: Andre Braugher, Scott Speedman, Robert Patrick, and Autumn Reeser are all among the leads. And thanks to the network's decision to post the pilot episode online weeks before its late September premiere, you can check it out for yourself right now.
Or, if you're looking for something a little more familiar, the first twenty minutes of Homeland's second season have gone up as well. Don't worry if your memory of the last season is a bit rusty — the sneak peek kicks off with a three-minute recap of the story so far. Hit the jump to watch the full first episode of Last Resort and get a taste of Homeland.
While it's way too soon to tell if this'll end up being the next Lost, as some have predicted, it definitely looks worth tuning in for. Last Resort will have its on-air premiere Thursday, September 27 at 8:00 PM. [via Screen Crush]
Showtime, meanwhile, is eager to draw you in with the first twenty minutes of Homeland's second season. As the episode opens, it appears Carrie Mathison (Claire Danes) is recovering from the intense events of last season. See it below:
Homeland returns Sunday, September 30 at 10:00 PM. What do you think — will Season 2 meet the high expectations set by Season 1? [via Collider]