'Blade Runner' 30th Anniversary Collector's Edition Blu-Ray Trailer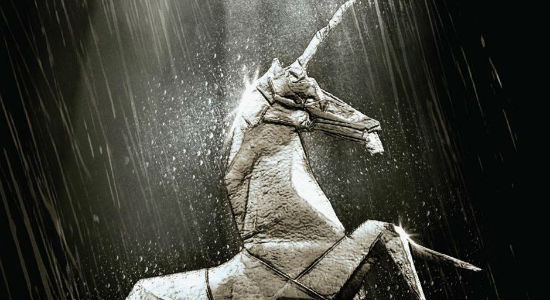 For the small minority of people who haven't bought Blade Runner in some format over the past several decades, next month might be your time. To celebrate the 30th anniversary of the film, Warner Bros. is releasing a brand new 3-disc collectors edition that'll include the Ridley Scott's Final Cut, which has been unavailable on Blu-ray for several months, as well as a few cool little trinkets and a 72 page booklet with brand new sketches, posters and set photos. After the jump, check out the full box art and trailer for the release.
Here's the trailer:
Here's the official description:
"The #1 Sci-Fi Film of all time" marks it's return post 10 month moratorium with an all new 3-Disc Blu-ray/DVD and UV 30th Anniversary commemorative gift set. Revisit the illustrious Final Cut on Blu-ray, DVD and get a UV copy of the feature. Additionally, the gift set features an all new concept spinner car for your collection, action Lenticular and a 72 page art production book with never-before-seen Ridley sketches, poster art and photos from the set.
And here's the awesome box art.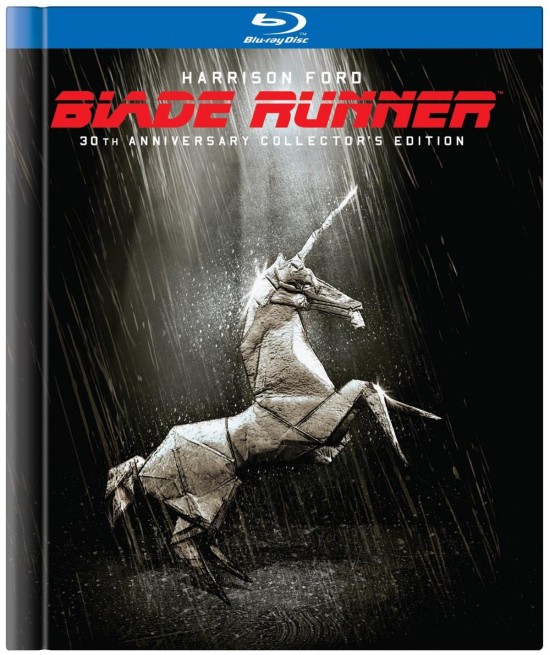 The release comes out on October 23 and while it's not as comprehensive as the 5-disc 25th anniversary set, it's a pretty good substitute. (Its list price is less, too, but that 5-disc set could be had really cheap not long after release.) I'd imagine plenty of Blade Runner completests will head out and pick this one up, even if just for the gorgeous box art which is solely for collectors or fans. Imagine not knowing what Blade Runner was and seeing a origami unicorn in the rain as the movie poster?
You can pre-order the set on Amazon or here through WB proper.