Blu-Ray Geek Deals: 'The Prestige' $6.96, '28 Weeks Later' $7.99, 'Indiana Jones: Complete Adventures' $68.99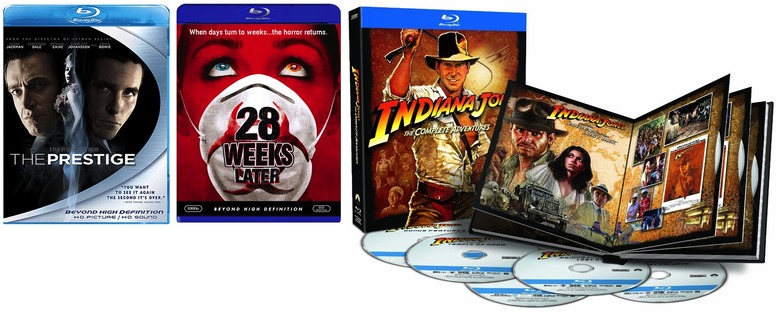 We may receive a commission on purchases made from links.
We have a bunch of deals going on today:
Pre-order Indiana Jones: The Complete Adventures Blu-ray on Amazon for only $68.99, 31% off the $100 retail list price.  The new set includes all four Indiana Jones films and a boat load of extras, 5 discs in all. The Complete Adventures will be released next week, on September 18th, 2012.
Deal prices are subject to change. We don't know the window for these prices, so act fast before they disappear.