New NSFW Clip From 'The Master,' Announcing 70mm Screening In Austin TX On Monday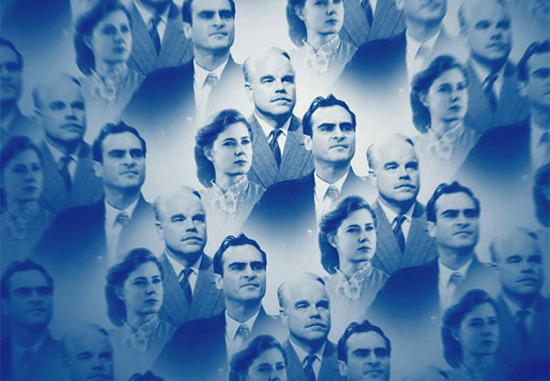 The Alamo Drafthouse Ritz location in downtown Austin, TX — the same house that is showing a series of films in 70mm all this month — is hosting a benefit screening of Paul Thomas Anderson's new film The Master in 70mm. The show is this coming Monday, September 10, at 7:30. To promote the screening, PTA released a clip to the Drafthouse featuring a new, strangely comic scene from the movie.
This clip is just as good as the other materials we've seen from the movie, and a bit more vulgar. It shows Joaquin Phoenix's character, Freddie Quell, taking a Navy psych evaluation during which he has to evaluate a series of inkblots. He sees pretty much the same thing in every one, which tells us a bit about Freddie's worldview.
Here's the clip, which isn't safe for work.
This screening is in 70mm at the Alamo Drafthouse Ritz on Monday, September 10 at 7:30 pm.
All proceeds of the screening will be donated to The Film Foundation, aka Martin Scorsese's film preservation organization. Tickets are  here, and remember the $25 ticket price is for the benefit of the foundation.
The Master opens on September 14 and expands on September 21.