Renée Zellweger To Make Directorial Debut On '4 1/2 Minutes', Based On Comedian Dov Davidoff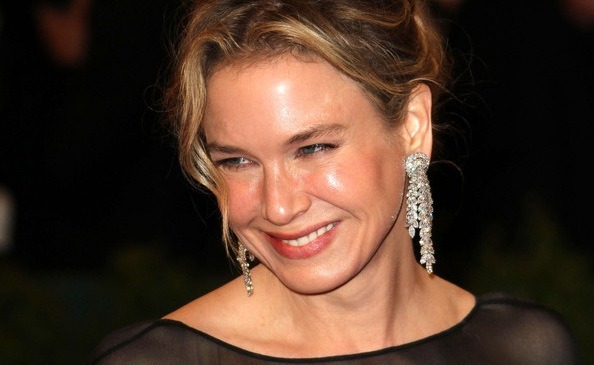 There was a time when it was tough to avoid seeing Renée Zellweger at the multiplex, but these days you couldn't find her if you tried. She hasn't appeared in a movie since 2010's My Own Love Song, which despite being Olivier Dahan's follow-up to La vie en rose flew mostly under the radar. The occasional Bridget Jones's Baby update aside, her name has seldom cropped up over the past few years.
But now she's eyeing a return to the big screen, and her plans this time are more ambitious than ever. Zellweger is set to star in and make her directorial debut with 4 1/2 Minutes, a comedy based on the life and comedy of stand-up Dov Davidoff. Johnny Knoxville is attached to play the lead. More after the jump.
Deadline picked up the news coming out of Toronto. The script comes from Warrior co-writer Anthony Tambakis, with a shared story credit for real-life inspiration Davidoff. Set in the New York stand-up scene, 4 1/2 Minutes follows "a commitment-phobic, train-wreck of a comedian" named Jimmy Bennett (Knoxville). With his life on the verge of falling apart, he takes a job caring for a kid genius. Zellweger will play P.J. Andersen, the boy's single mom.
4 1/2 Minutes will be Zellweger's third time working with Tambakis. Several weeks ago, the pair received a pilot order from Lifetime for their period drama project Cinnamon Girl. In addition, Zellweger is signed on to star in the Broadway adaptation of The Hustler, which Tambakis wrote and Gavin O'Connor (Warrior) will direct.
Knoxville's other upcoming appearances include this fall's comedies Fun Size and Nature Calls, and next year's action flick The Last Stand.
Zellweger, Tambakis, and Kevin Frakes will produce 4 1/2 Minutes, with Raj Brinder Singh on board as executive producer. Shooting is scheduled to get underway next February in New York City.