Universal Is Working On A 'Safe House' Sequel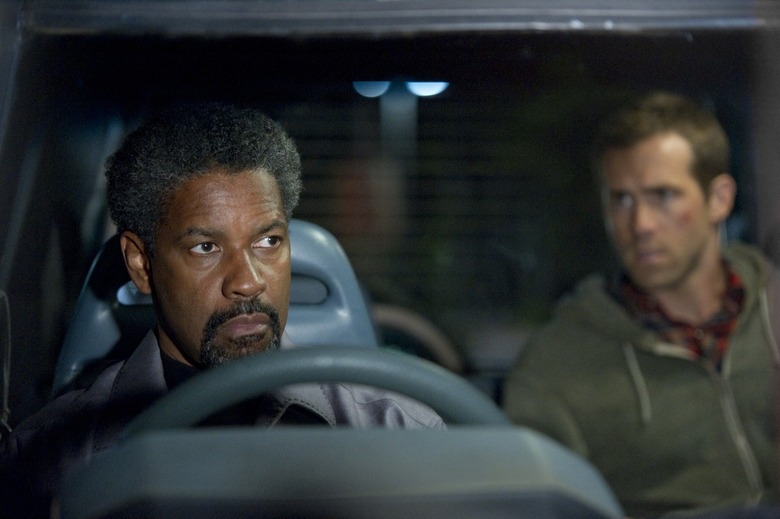 Briefly: David Guggenheim went from US Weekly editor to big-time screenwriter thanks in part to his script for what became the Denzel Washington and Ryan Reynolds thriller Safe House. And now Universal has set him to write another one.
THR has the news, and says that Reynolds would likely return, though a deal hasn't been made. Working Denzel Washington into the sequel will be more difficult, though THR's sources say Universal wants him. Which makes sense, as audiences like Denzel. But it doesn't make sense to anyone who saw the first film. Could be a prequel then — but if so, the involvement of Reynolds doesn't make much sense, as the setup for his character was of a young, inexperienced CIA agent.
No word on the involvement, or lack thereof, of original Safe House director Daniel Espinosa. Guggenheim, meanwhile, also wrote Stolen, the rather terrible-looking Nicolas Cage movie, and Narco Sub, which was going to be a Tony Scott film before the director's passing.