'Cove' Director Seeking Funds For 'The Heist,' The Climactic Event Of His Global Extinction Documentary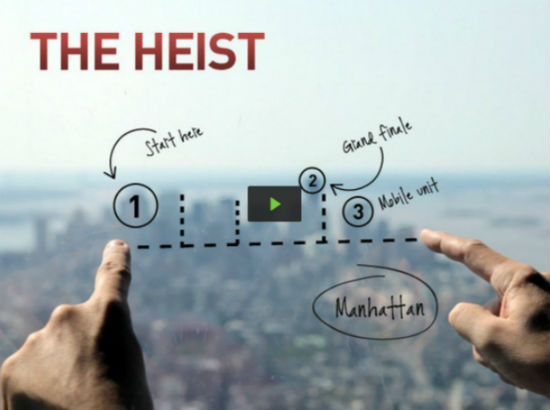 "Think Ocean's Eleven, The Avengers, but this time it's real." That's how Academy Award-winning documentarian Louie Psihoyos describes The Heist, which is the code name for the climactic event of his still untitled follow-up to the breathtaking 2009 film The Cove. With that film, Psihoyos and his team went undercover and exposed the unfathomably awful treatment of dolphins in Japan. The Heist is part of the follow-up which aims to education and prevent the global extinction of over half the species living under the sea. How exactly Psihoyos and his team plan to do that is a mystery, but he says the events in the film "give endangered species a voice by using urban spaces as the world's largest canvas for the sights and sounds of the creatures we're losing."
With the help of the Oceanic Preservation Society, production of the films is more than halfway done but in order to get the world's attention, the team has one, final audacious act planned for the finale: The Heist. The only problem is, they can't afford it. So they've taken to Kickstarter to raise $50,000 for the film's completion. After the jump, watch Psihoyos's mighty convincing pitch video and find out where you can contribute.
Thanks to The Film Stage for the heads up on this worthy cause. Here's the video.
And here's the link to the Kickstarter where you can donate to help Psihoyos get to his $50,000 goal.
The Cove was one of those films that completely wrecked me and I was incredibly happy it was recieved so well. This movie sounds even more massive and exciting and one can only hope all of the secrecy will pay off for an memorable and meaningful message.
What do you think The Heist will be?