Shawn Ryan And Eddie Murphy's 'Beverly Hills Cop' Series Lands At CBS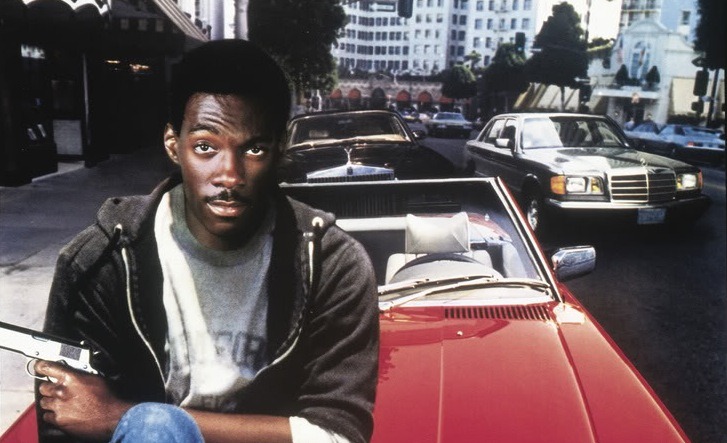 CBS has emerged victorious in the "very competitive" bidding war over Eddie Murphy and Shawn Ryan's small-screen Beverly Hills Cop reboot, giving a pilot production commitment to the Sony TV-produced project. Murphy and Ryan will executive produce, with Ryan also serving as showrunner. Murphy is set to reprise his role as wisecracking Detroit cop Axel Foley in the pilot, and may guest star on future episodes if the pilot goes to series.
As reported last week, the project will center around Axel Foley's son Aaron. A blue-collar cop, he serves in ritzy Beverly Hills while trying to get out from under his dad's reputation. More details after the jump.
Beverly Hills Cop should have no trouble fitting in at CBS, surrounded by other light procedurals like NCIS, The Mentalist, and Elementary. The network has also shown a strong interest in revivals of older properties; one of its current hits is Hawaii Five-0 and it has a Vince Vaughn-produced reboot of The Brady Bunch simmering.
Although Ryan and Murphy only began meeting with networks at the end of last month, a revival of the franchise has been in the works for some time now. A fourth Beverly Hills Cop film was in development for years, but when that proved to be a nonstarter Murphy started working on a TV series about Axel's son.
Ryan, who created the FX dramas The Shield and Terriers, came on board some time after that. Beverly Hills Cop marks a return to the network for him, as he used to run the David Mamet-created series The Unit. Ryan also runs ABC's military drama Last Resort, which debuts later this month.