/Film LA: Disney Running One-Week Oscar-Qualifying Run Of Indian Animated Movie 'Arjun: The Warrior Prince'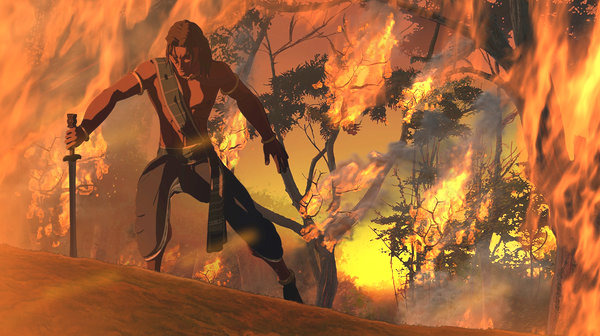 Los Angeles Disney fans get a special treat beginning Monday night. Disney has taken the late slot at their flagship El Capitan Theater on Hollywood Boulevard and will screen their recently acquired Indian animated film Arjun: The Warrior Prince for a one-week only, Oscar-qualifying run. It'll play at 9:20 p.m. from September 3-9. With a concurrent Academy qualifying screening of the direct-to-DVD Tinkerbell film Secret of the Wings, that'll make at least five Disney owned animated films (including Brave, Frankenweenie & Wreck-It Ralph) that'll be eligible for Best Animated Feature this year.
After the jump, watch the trailer for Arjun and find out how to get tickets.
Thanks to Cartoon Brew for the heads up on this very quiet little series of screenings. The film is also currently on Netflix Instant.
Arjun: The Warrior Prince was created by UTV, one of the largest media companies in India, which Disney bought earlier this year. Billed as "the untold story of India's greatest warrior," it opened this summer in India. Here's the trailer.
You can get tickets for the screenings on the El Capitan website here.
It's hard to say if Disney is doing this because Arjun has a shot at a nomination, or if it's a contractual thing. In fact Arjun actually opened on ten small screens back in May when the film opened wide in India. But this El Capitan screening is certainly the most high profile. It's curious, don't you think?
Have you seen Arjun? Do you think it has a shot at a nomination? Did you watch it on Netflix?