Box Office Bits: 'The Avengers' Passes $1.5 Billion, 'The Dark Knight Rises' Passes $1 Billion, 'Oogieloves' Is A Historic Flop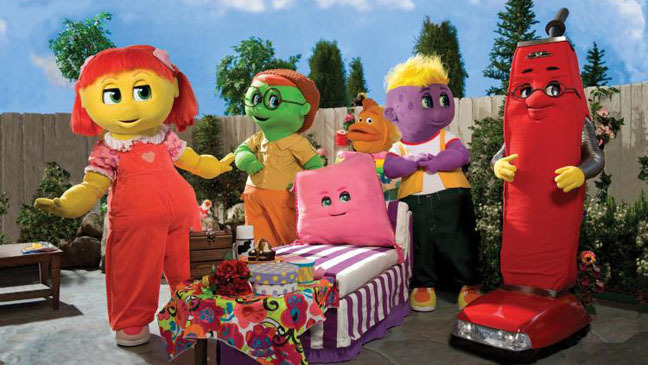 Labor Day weekend 2012 marked three major box office milestones. After the jump read about the following.
Marvel's The Avengers passed $1.5 billion at the worldwide box office, the 3rd film ever to do so.
The Dark Knight Rises crossed $1 billion worldwide, beatings its predecessor, The Dark Knight.
Oogieloves In The BIG Balloon Adventure was the worst wide opening in box office history.
Going from good to bad, we'll start with The Avengers. With the one week re-release of Marvel's hit film pulling in just shy of $2 million, it has now crossed $1.5 billion worldwide with a domestic gross around $620 million. Those numbers are good for 3rd all time both domestic and internationally behind James Cameron's Titanic and Avatar. It likely won't beat either of those films, though, as there is still about $40 million to go domestically and $600 million internationally before reaching Titanic's #2 numbers (which include its recent 3D re-release). Still, it's a staggering feat for Joss Whedon and Marvel. Read more at Comic Book Movie.
Christopher Nolan has officially topped himself. The Dark Knight Rises grossed about $6.1 million at the box office this weekend, which brought its domestic gross to just over $431 million. However, at the international box office, the film is almost at $575 million and this weekend officially crossed $1 billion, the 13th film in history to do so. The bigger news, however, is that its worldwide take has now officially surpassed 2008's The Dark Knight. That film ended with a worldwide gross of $1.003 billion and Dark Knight Rises just hit $1.0072 billion and counting. Rises likely won't beat Dark Knight domestically, though. It's still about $100 million behind, but it's still a massive, massive success. Read more at The Hollywood Reporter.
On the exactly opposite end of the spectrum, this weekend marked one of the biggest disasters in box office history. Oogieloves In The BIG Balloon Adventure grossed $445,000 this weekend which might seem like a pretty good number...if the film opened on a dozen or so screens. Unfortunately, Oogieloves was on over 2000 screens (2160 to be exact) and averaged a dismal $206 per screen. No decimal points. Two hundred six dollars. That means it's officially the worst wide box office opening in history.
Softening that statement just a bit, the film opened on the Wednesday prior so its overall five day total was a slightly better at $827,000, which averages to $382 per screen. That number stinks, but is much better than the $47 per screen it grossed on opening day, meaning an average of six people per theater saw it the entire opening day
To put this in perspective, while the numbers are historically bad and a major, major failure, it's on a whole different level.  This year's major limited hit, Wes Anderson's Moonrise Kingdom, grossed $523,000 on its opening weekend, which sounds like the same ball park. However that film was on four screens. Oogieloves was on 2160. The sheer amount of theaters saved it from being one of the worst box office openings ever on any number of screens. That's reserved for films like Zyzzyx Road which opened for one week, in one theater and played once a day, grossing a rumored thirty dollars total.
For the usual wide release, though, Oogieloves sets a stunning new precedent. It's $445,000 opening weekend is well below the previous record holder, Delgo, which had $511,920 on the same amount of screens, or the previous number two, P2, which grossed $2,083,398 on 2131 screens. Thanks to Box Office Mojo and EW.