Telluride Reaction: Ben Affleck's 'Argo' Is A Brilliant Nail-Biting Suspense-Filled Thriller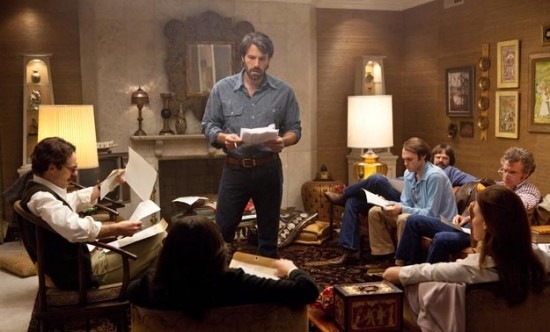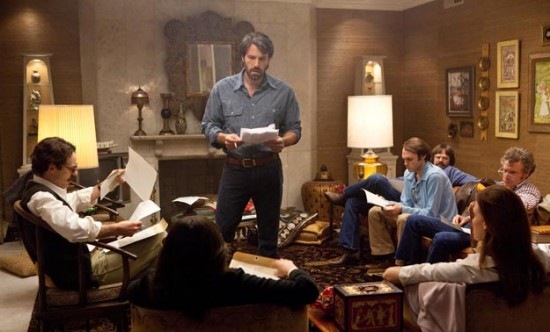 The lone secret premiere of the 2011 Telluride Film Festival ended up being Ben Affleck's dramatic thriller Argo.
I've never understood the negativity regularly thrown at Ben Affleck. When given the right material, he's delivered some great performances as an actor (Good Will Hunting, Shakespeare in Love, Boiler Room, Hollywoodland...etc). And in recent years he's made the transition and proven himself to be a great director (Gone Baby Gone, The Town). Argo is his third feature film and it's his smartest yet.
After the screening I recorded a video blog with Alex from FirstShowing giving our spoiler-free reactions to the film:
The story at the core of Argo is so ridiculous that it probably would never be made as a serious dramatic film if not for the fact that its based on a true story. And that fact alone makes the adventure all that more thrilling. If you've missed the trailers, here's the official synopsis:
Based on true events, "Argo" chronicles the life-or-death covert operation to rescue six Americans, which unfolded behind the scenes of the Iran hostage crisis—the truth of which was unknown by the public for decades.  On November 4, 1979, as the Iranian revolution reaches its boiling point, militants storm the U.S. embassy in Tehran, taking 52 Americans hostage.  But, in the midst of the chaos, six Americans manage to slip away and find refuge in the home of the Canadian ambassador.  Knowing it is only a matter of time before the six are found out and likely killed, a CIA "exfiltration" specialist named Tony Mendez (Affleck) comes up with a risky plan to get them safely out of the country.  A plan so incredible, it could only happen in the movies.
Affleck weaves these true events into a nail-biting suspense-filled thriller with fantastic performances across the board. Something I wasn't expecting going in, but became quickly apparent was that Affleck was able to assemble an amazing ensemble cast. The film includes Bryan Cranston (in probably his best big screen performance to date), John Goodman (a hillarious performance as real-life Academy Award-winning Planet of the Apes special effects designer and undercover CIA collaborator John Chambers), Alan Arkin, with Michael Parks, Richard Kind, Kyle Chandler and Philip Baker Hall with smaller walk on roles.
Chris Terrio's script is tight, clever, expertly balancing a politics-heavy dramatic thriller with Wag the Dog-style humor. The movie perfectly captures the look and tone of the late 1970's, with outstanding cinematography by Rodrigo Prieto (best known as Alejandro González Iñárritu's DP) and fantastic production design.
Argo got a 30-second standing ovation from the Telluride patron crowd. I checked twitter after leaving the theater to find awards journalists arguing for and against Argo as an Oscar contender. Could it have that award season muscle? Maybe...