HBO Now Offering Streaming Only Subscription Option...In Scandinavia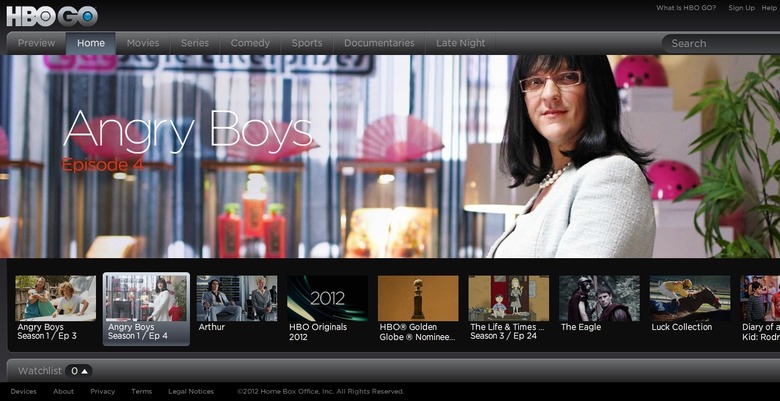 HBO programming is among the most in-demand, on-demand programming out there. Everyone wants to stream show like The Sopranos, Sex and the City and The Wire but they're not available on any of the major sites. So when HBO annoucned their own service, HBO Go, fans got very excited. That excitement quickly faded when HBO revealed Go would only be available to current cable subscribers. You had to pay for HBO on TV for the option to stream it on your computer.
Well now HBO is finally offering people who have given up their cable bills a chance to see shows like Game of Thrones, Girls and Boardwalk Empire on demand. The only catch is you have to live inDenmark, Norway or  Sweden. HBO Nordic, a new service available in the northern European area known as Scandinavia, will have an option to pay only for the on-demand service without a cable subscription. Is this just a test run for an eventual North American roll out? Read more after the jump.
The news of the deal came to us from Endgadget, which says HBO Nordic launches in October and will have all the HBO shows you'd expect, subtitled of course, along with local partners too. You can read the full press release here.
So does this mean 2013 will see HBO Go become an online only option in the U.S.? It certainly seems like a valid reason for why they'd do this in Europe. One could assume if the numbers are big enough, they'll roll it out here. The flip side is maybe the numbers of people watching HBO in Scandinavia is so low, they're just looking for subs anyway they can get them. Numbers in the US are phenomenal so they don't yet see it as a necessity.
Eventually, though, they will. The online only, streaming market is booming in ways only akin to cable of the 1980s. At some point, HBO Nordic or not, HBO will have to embrace it.