Shawn Ryan Would Like To Make A 'Terriers' Movie With Kickstarter Funds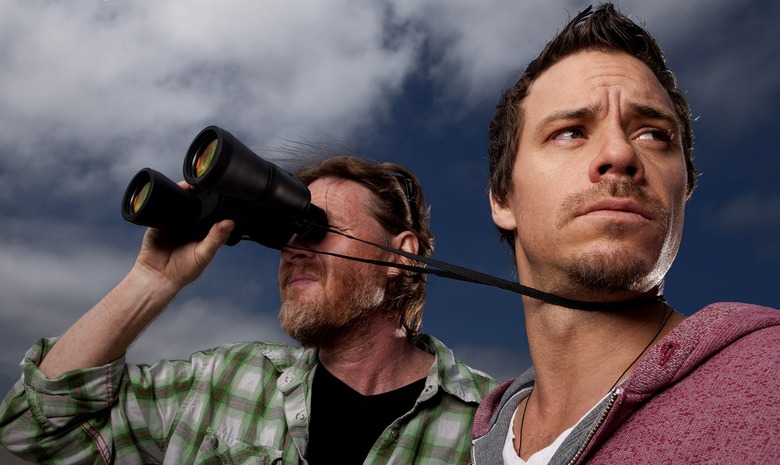 You can't always count on your favorite shows to stay on the air as long as you'd like, but these days you can count on them to spark movie sequel rumors on their way out. Following the footsteps of Party Down, Veronica Mars, Entourage, 24 and what feels like every other show we can think of, FX's cancelled Terriers is eyeing a comeback in the form of a TV movie.
The Ted Griffin-created drama starred Donal Logue and Michael Raymond-James as a pair of scruffy unlicensed PIs. A hit with critics but a flop with viewers, Terriers was axed in December 2010 after just one thirteen-episode season.
Of course, one big roadblock to reviving a cancelled series is convincing investors that a low-rated premise will actually draw an audience this time around. So series exec producer Shawn Ryan is considering turning to fans themselves to help fund the project, via Kickstarter. Read more after the jump.
"I've had friends who've raised money for indie movies through Kickstarter and I started to think that if you wanted to make a 2 hour movie that capped off that series, how would it cost to make it and would there be a way to raise the money via a combination of Netflix and Kickstarter," he said. "It's a very nervous time in the TV industry because paradigms are changing but it's also exciting because in the past the show would have been dead and gone and never to be revived but is there a way to do something."
Ryan added that he and Griffin were already talking, and that the next step would be to sit down with original series producer Fox 21. "I don't own the rights, Fox 21 does but maybe there'd be some upside for them if they didn't have to chip in a dime but all of a sudden had a two hour movie as an asset that they could add to what they have on Netflix, maybe they'd go for it," he said.
Given the track record brilliant-but-cancelled series have had with movie sequels, I wouldn't hold my breath on anything happening just yet. Arrested Development's Netflix revival seems to be the exception rather than the rule. Still, we can hope for the best. A Kickstarter page hasn't launched yet, but we'll report on developments as they happen.
(And if you've read this far without quite understanding what all the hype is about, might I suggest Netflixing the series over the long weekend? It's not like there's much else on TV right now anyway...)