Cool Stuff: New Posters For 'Vertigo' And 'The Big Lebowkski'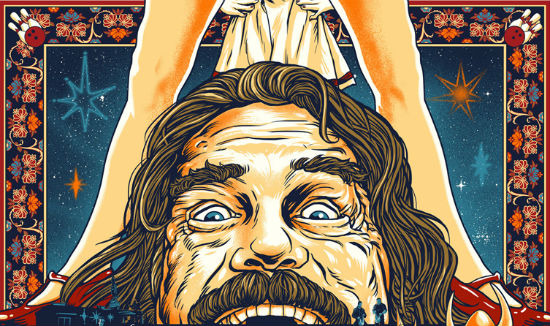 Whether you're afraid of heights or spilling your beverages, three posters for classic movies came out Friday. Spoke Art has two brand new prints for Sight and Sound's greatest film of all time, Alfred Hitchcock's Vertigo, created by Chuck Sperry and Sam Smith, which is screening in 70mm in San Francisco this weekend. The other is for The Coen Brothers' The Big Lebowski, curated by Poster Collective and drawn by Ghoulish Gary Pullin. Check them out below.
Here are the posters:
The Vertigo posters are both available on this Spoke Art site. (The Smith is an 18 x 24 edition of 100, $40 and Sperry is edition of 200, $50).
The Lebowski (a 6 color screen print, edition of 100, $30) is available at this page and you can read much more about it here (the variant is already sold out).