Superhero Bits: Thor: The Dark World, Ninja Turtles, Dredd 3D, Amazing Spider-Man, Batman, S.H.I.E.L.D.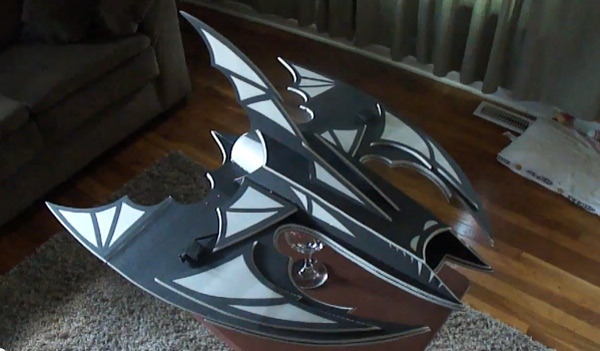 How fast does this custom RC Batwing go? What did Michael Bay have to say about the leaked Ninja Turtles script? How much more Heimdall will we get in Thor: The Dark World? Where can you get your very own pair of Batman pajamas and how would the credits of The Amazing Spider-Man look like if it was made in the 1960s? Read about all this and more in today's Superhero Bits.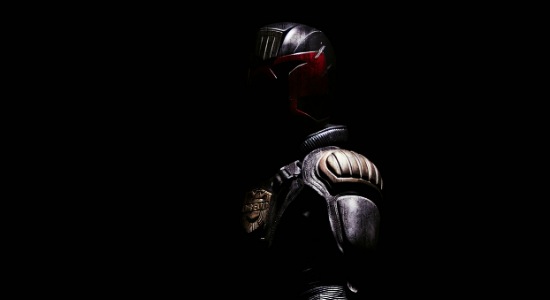 Dredd 3D screenwriter Alex Garland discussed the possibility of a Dredd 3D sequel and or TV show
Michael Bay says the Ninja Turtles script that's leaked was not the one they went into production with. "That script saw the shredder a long time ago."
/Film reader Eric S did these cool Saul Bass inspired credits for The Amazing Spider-Man.
The Hollywood Reporter asks some good questions about Joss Whedon's S.H.I.E.L.D. TV show coming to ABC. Same can be said for Entertainment Weekly.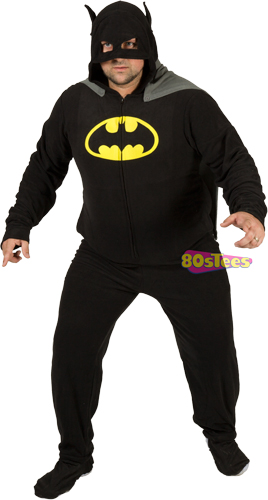 Oddly enough, these adult Batman pajamas with mask and cape are currently still available in all sizes. Head to 80s Tees.
On Monday September 24, Tim Burton's Batman is playing in a bar in West Hollywood. Read more at LAist.
Chris Allen built this insane radio controlled Batwing. It's fast, it's sleek, it's kind of mindblowing. Head to Obvious Winner (via Nerd Approved) for more.
Earlier this week was Jack Kirby's birthday and Geeks of Doom celebrated.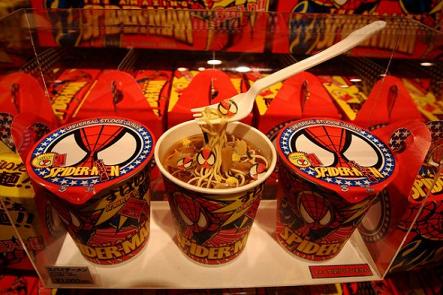 Topless Robot has the five coolest, and strangest, Marvel food tie-ins. Where does this Spider-Man Ramen fit in?
Claudia Lee has been cast in Kick-Ass 2 in an unknown role via Deadline.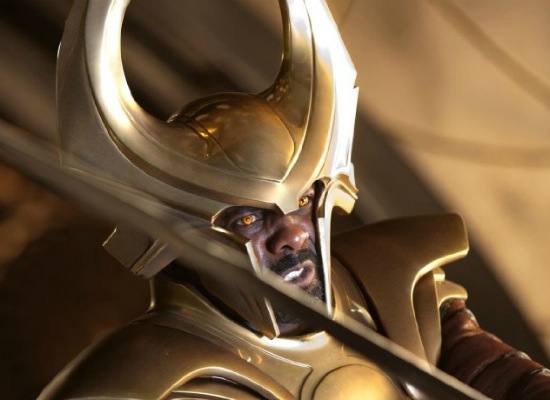 Idris Elba spoke to the Examiner (via CBM) about his expanded role in Thor: The Dark World:
In the new film we're going to get to know Heimdall the Asgardian a bit better, and we're going to get to know Asgard a bit better. I can't say too much, but the expansion of Thor in his world is going to be huge. My part was very small & functional in the first film, but I still felt very privileged to play him — especially since Heimdall looks a certain way & has a Nordic lineage — & here I was playing this character and bringing him to life in a different way. It felt quite groundbreaking to be a part of that.
Yup, that's all for today. One Page. We'll be back tomorrow.