'The Company You Keep' Trailer: "We Made Mistakes, But We Were Right"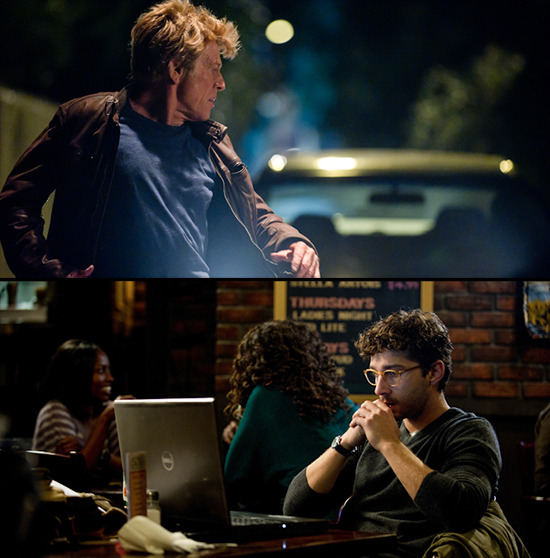 It's weird to see a trailer for a film that feels like it has to throw out a recap definition of the Weather Underground, that group of radical leftists who in the early '70s embraced violent tactics (riots, bomb attacks on banks and government buildings) in order to protest government actions and argue for revolution. But time marches on, and audiences don't remember everything.
That said, the trailer for The Company You Keep actually argues that time does not march on, as it follows the efforts of a dogged young newspaper reporter (Shia LaBeouf) as he tracks an at-large WU member (Robert Redford) after the arrest of another formerly free suspect (Susan Sarandon). Redford directed based on a script by Lem Dobbs (The Limey, Haywire) and the trailer makes it look like a pastiche of classic Redford political thriller hits All the President's Men, and Three Days of the Condor.
There's an appeal to that classic thriller style, however, and the large cast (Julie Christie, Sam Elliott, Brendan Gleeson, Terrence Howard, Richard Jenkins, Anna Kendrick, Brit Marling, Stanley Tucci, Nick Nolte, and Chris Cooper also appear) lends a real prestige feel to the proceedings. Check out the first trailer below.
Is it just me, or does Anna Kendrick look like the odd person out there? Shia seems to fit right in (the glasses and overall styling help) but I can't get over the impression that Kendrick isn't living in quite the same world as the other characters. Might just be the way the trailer is cut, however.
The Company You Keep premieres soon at TIFF.
Jim Grant (Redford) is a widowed single father and attorney living in Albany. What none of his friends or clients know is that Jim was once a member of the activist/terrorist organization the Weather Underground. Wanted for robbery and the murder of a security guard, Jim has been in hiding for more than thirty years. When another former Weatherman (Susan Sarandon) turns herself in to the FBI, Ben Shepard (Shia LaBeouf), an aggressive young journalist, starts sniffing around for leads. He gradually finds his way to Jim, not suspecting that this seemingly upright citizen is himself a former militant activist. Concerned that Ben will eventually discover his true identity, Jim flees, though a safe harbour may prove difficult to find.