'Stories We Tell' Trailer - Sarah Polley's First Documentary Debuts At Venice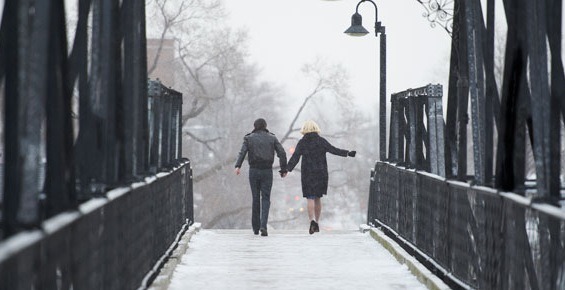 Just two films into her directorial career, Sarah Polley's demonstrated an affinity for intimate, bittersweet dramas whether they be about senior citizens battling Alzheimer's or pretty young things staving off boredom. However, it's her third effort that looks to be her most personal yet.
Polley is moving into documentary with Stories We Tell, and the subject she's chosen is her own family history. Which doesn't sound all that exciting when I put it that way, I know. But the Polley clan apparently has some interesting stuff to say, and critics at Venice are taking notice. Watch the first trailer after the jump.
[via THR]
Polley explores her own background through interviews with her father, her siblings, and her parents' friends, home movies, and cinematic reconstructions. Sometimes, the stories blend together, and other times they contradict one another. Eventually, a truth emerges.
The trailer keeps it kinda vague as to what the big family secret is. If you don't mind being "spoiled," though it's well worth reading Polley's moving post (via FSR) about the making of the movie, in which she calls Stories We Tell "the hardest thing [she's] ever done" and talks about how it "tormented" her. (I say "spoiled" in quotes because it's so central to the film that you're bound to find out sooner rather than later anyway.)
I was blown away by Polley's assured debut feature Away From Her, and then somewhat disappointed by the unevenness of this year's Take This Waltz. Happily, early reviews suggest she's regained her footing with Stories We Tell. Responses are trickling out from its Venice premiere this week, and so far they're glowing.
The Guardian gave it a full five stars out of five, calling the movie "a portrait of a marriage that is full of enormous richness, tenderness and emotional complexity." Meanwhile, the equally enthusiastic The Playlist praised it as "her finest work as a director so far." It's just too bad the film won't hit theaters for a few months yet — after Venice, it's moving on to TIFF.