Michael Keaton Replaces Hugh Laurie As 'Robocop' Villain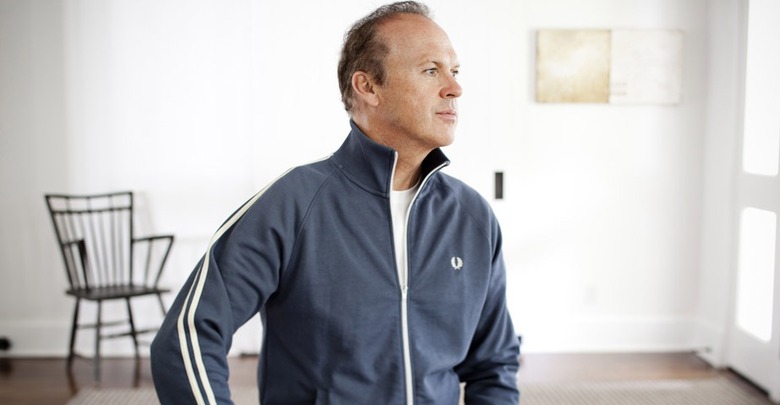 The search has been on for a new Robocop villain since last week, when negotiations with Hugh Laurie fell through. For a hot second it looked like Clive Owen could step up to replace him, but now word is that it's actually Michael Keaton who'll take over the part instead.
It seems like good news, if only because it means more big-screen appearances for Keaton. The former Batman and Beetlejuice actor fits right into a star-studded cast that also includes Gary Oldman, Samuel L. Jackson, Abbie Cornish, Jennifer Ehle, Jackie Earle Haley, Jay Baruchel, Michael K. Williams, Marianne Jean-Baptiste, and lead Joel Kinnaman. More details after the jump.
The choice of Keaton is somewhat unexpected simply because he hasn't done much live-action feature work lately. He's stayed active with roles in the Toy Story franchise, and he dropped by NBC's 30 Rock for a guest appearance last year, but he hasn't actually appeared in a movie since 2010's The Other Guys. Maybe that's about to change, however. He also has a thriller called Penthouse North due out next year, which co-stars Michelle Monaghan.
Padilha's reboot of the Paul Verhoeven favorite inspired a fair amount of groaning and eye-rolling when it was first announced, and a recent report about the difficulties that the filmmaker has had bringing his ideas to the screen cast a worrying light on the project. But at least the casting so far has been beyond reproach. Production is slated to start in Toronto this fall, for an August 9, 2013 release.