Page 2: Toy Story, E.T., Sesame Street, Thundercats, Star Wars, Spaceballs, Mad Max, John Lasseter, Lord Of The Rings, Harry Potter, Mad Men, Bond, Tron, Breaking Bad, Star Trek, Game Of Thrones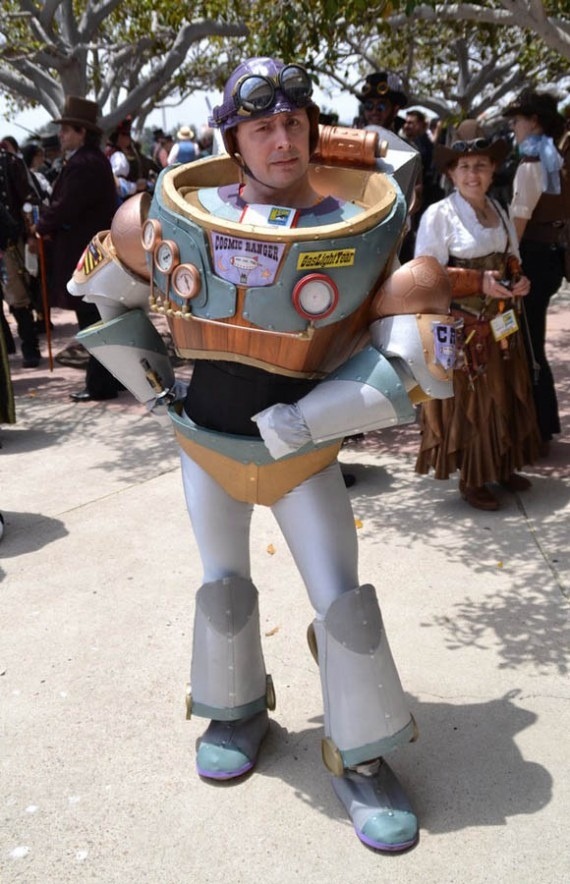 Page 2 is a compilation of stories and news tidbits, which for whatever reason, didn't make the front page of /Film. After the jump we've included 46 different items, fun images, videos, casting tidbits, articles of interest and more. It's like a mystery grab bag of movie web related goodness.
Header Photo: Steampunk Buzz Lightyear
The 5 Tony Scott Movies You Really Must See (If You Haven't Already)
Film-Term Glossary: Understanding the Differences Between 2K, 4K, 35mm, 70mm and More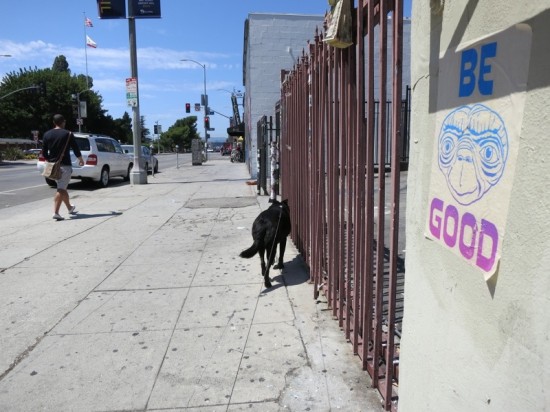 E.T. "Be Good" street art in Los Angeles
Top 10 remakes that got it right
Add Every Nicolas Cage Movie To Your Netflix Queue With One Click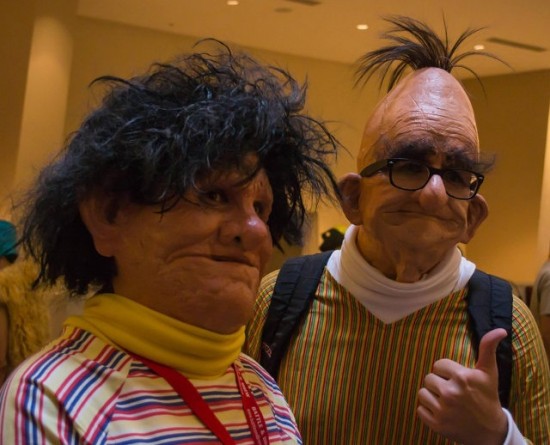 CANNOT BE UNSEEN: Bert And Ernie Real-Life Cosplay
Why Our (Film) Elites Stink
CBS Films Sets Release Date for Michael Douglas-Robert De Niro Comedy 'Last Vegas'
Brad Hill's Clay Characters piece for Gallery 1988's Step Brothers art show
You need to fund this Airwolf documentary.
Dave Perillo and Tom Whalen will be having an "Around the World in an 80's Daze" art show at Gallery 1988 Venice on September 28th.
 "Around the World in an 80's Daze" which will be a collection of limited edition screenprints based off of pop culture subjects from the 1980's done in the style of vintage travel posters.
What Is Your Dream Broadway Musical Adaptation Of A Movie?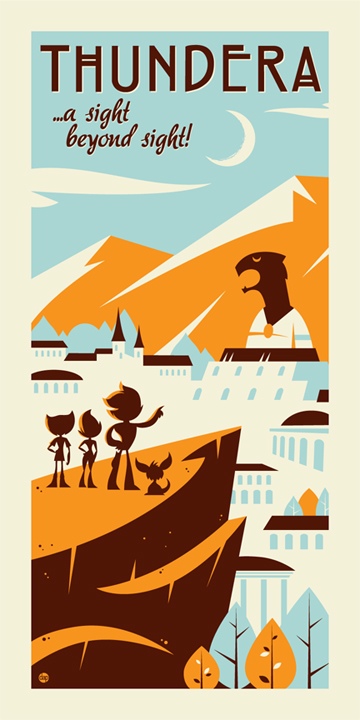 An early preview of Dave Perillo's Thundercats-inspired "Thundera" piece from the above mentioned art show.
8 Ridiculous Movie Title Changes
Watching movies in India is a little different
4 Horror Movie Villains That Aren't Scaring Us Anymore

Infographic: Actors With Roles In Both 'Doctor Who' and 'Star Wars'
Top 5 Meta-Horror Films
Animated Tribute to Retro Film & TV Graphics by Kadavre Exquis
Top Ten Disney Channel Original Movies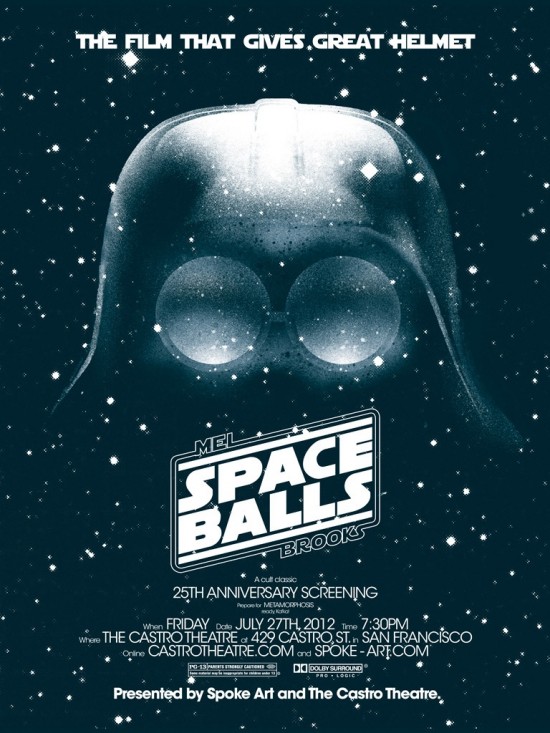 Spaceballs poster by Brandon Schaefer
Faux-lympic champions: 9-plus fictional gold medalists
Trailers From Hell: Josh Olson on MAD MAX
Why A 'Videodrome' Remake Is A Lousy Idea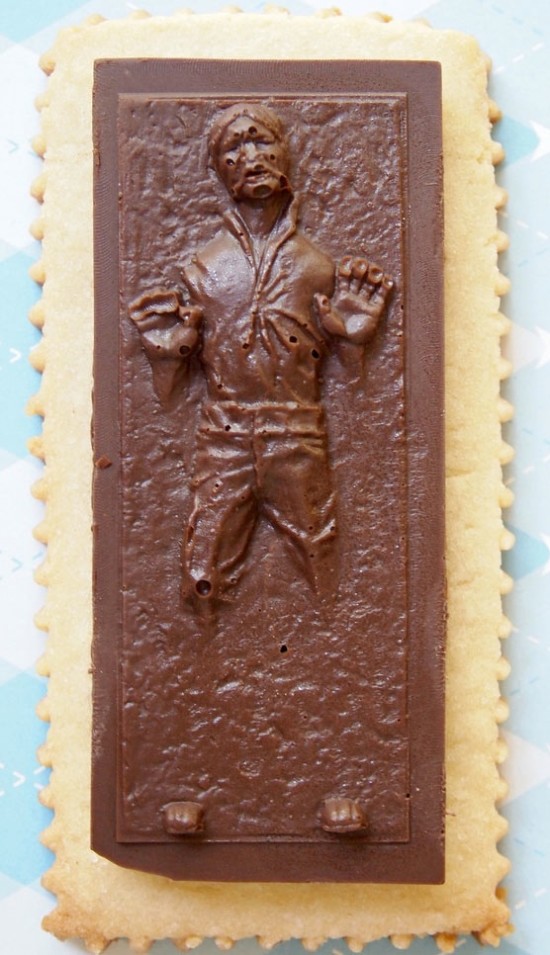 Chocolate Han Solo in Carbonite Sugar Cookie
The Best of Boris Karloff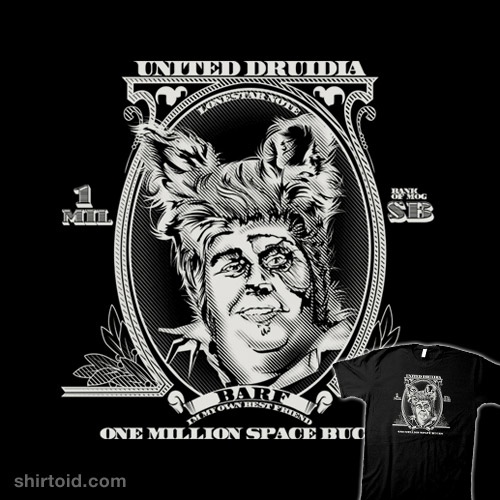 Spaceballs Barfamillion t-shirt
6 Filmmaking Tips From John Ford
Watch John Lasseter Talk To A Perky Kid
5 Ways To Approach A Cloverfield Sequel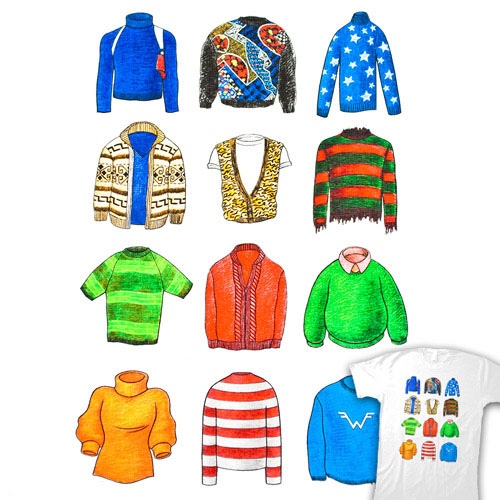 The Twelve Famous Sweaters T-Shirt
 If BAADASSSSS! Controlled The Universe: The Unfinished 1976 Version Of 'The Expendables'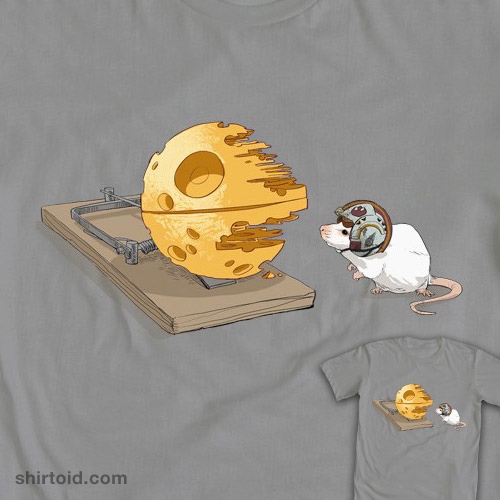 Star Wars "It's a Trap" t-shirt.
How Much Money Does BREAKING BAD's Walter White Have, Anyway?
Lord of the Rings custom Van sneakers.
Telluride: The 5 Best Films, Oscar Hopes & More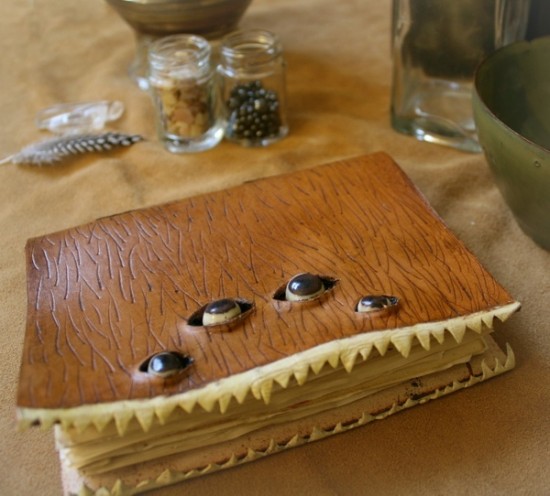 Handmade Harry Potter Book of Monsters
Pass-holder previews of 'Frankenweenie' at Disney's California Adventure!
The Cast of Mad Men 'Sing' Rick Astley's 'Never Gonna Give You Up'
Illumination And Fuji TV Do Japanese Deal: 'Despicable Me' Minions For Fuji Logo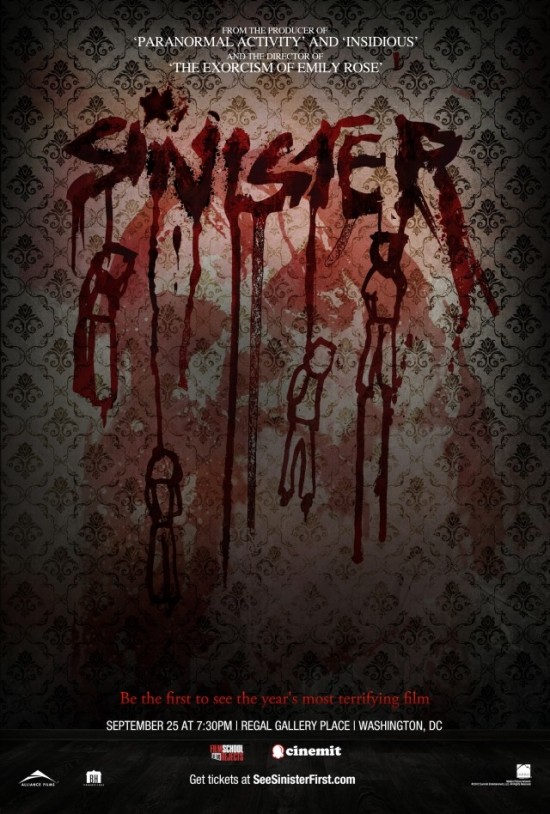 Sinister poster
Paul Thomas Anderson Cut The Marketing For 'The Master' Himself, Talks Working With Harvey Weinstein
All The Bonds In One Chase
Angelina Jolie Seeks to Dismiss 'Blood and Honey' Copyright Infringement Lawsuit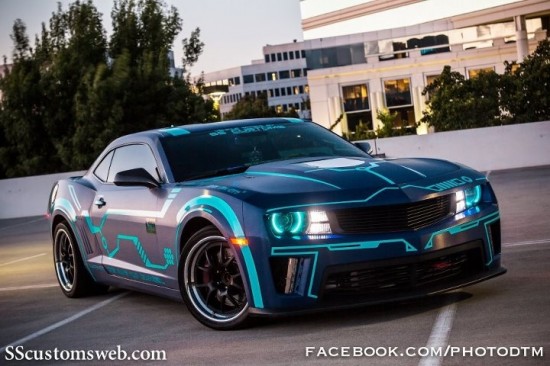 TRON Camaro
The 10 Best Films To See In September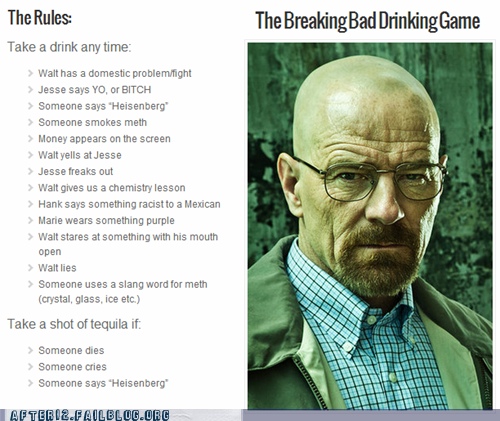 Breaking Bad drinking game
5 Definitive Michael Clarke Duncan Performances
The Sounds of Breaking Bad: A Wordless Recap of Season Five
Looper director explains his '10 degrees off' approach to dystopia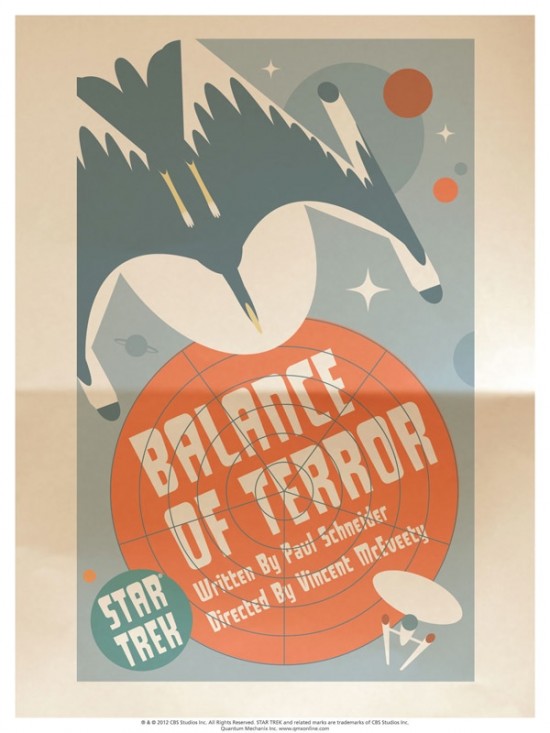 New Star Trek Art Prints From QMx
Disney, Warner Bros. Sue Over 'Counterfeit' Costumes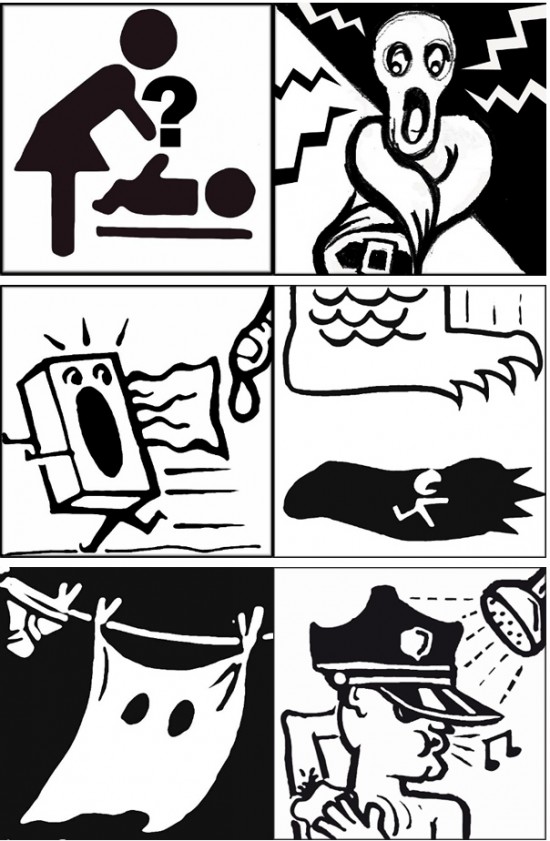 It's Time to Start Deciphering This Year's Fantastic Fest Genre Icons
Top 25 Most Anticipated Fall 2012 Films
This 'Game of Thrones' Cover Is a Vocal and Violin Masterpiece
A Guide to Austin's Fall Film Festivals
14 Awkward Moments Behind the Scenes of Famous Movies
4 Reasons Why Paul Thomas Anderson is The Master
Trailer for Documentary HOW TO MAKE MONEY SELLING DRUGS Featuring 50 Cent and THE WIRE Creator David Simon
When Can I Watch 'Billy Madison' with My Kids?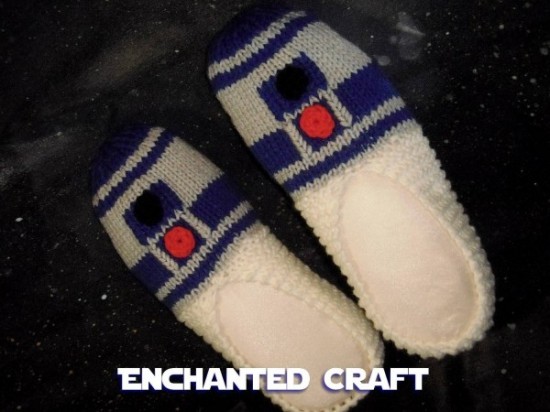 R2-D2 slippers
Ellen DeGeneres Receives Walk of Fame Star
If you have any interesting items that we might've missed that you think should go in /Film's Page 2 – email us!