Ryan Gosling Makes His Directorial Debut With 'How To Catch A Monster,' Starring Christina Hendricks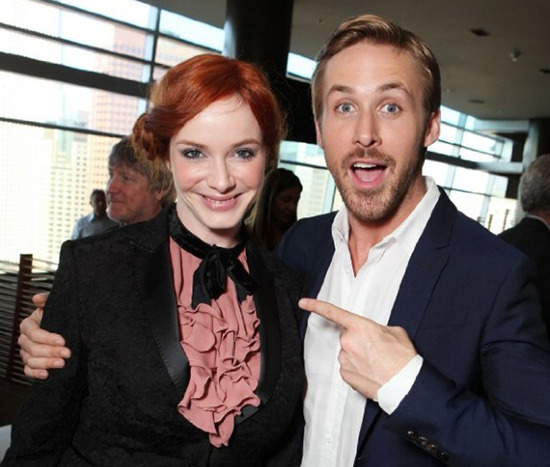 Drive has proven to be a fruitful career move for Ryan Gosling in many different ways. It led to a serious partnership with director Nicolas Winding Refn, for one, which generated their follow-up movie Only God Forgives, and should also bring us their remake of Logan's Run.
And now it is leading to Gosling's directorial debut. He's set to helm How to Catch a Monster, based on a script he wrote. And Gosling has set his Drive co-star Christina Hendricks to play the lead role.
A press release announces that sales of the film will commence soon at TIFF, and notes that Drive producer Marc Platt is one of the men behind the production. The film is described like so:
Written and directed by Ryan Gosling, HOW TO CATCH A MONSTER weaves elements of fantasy noir, and suspense into a modern day fairytale. Set against the surreal dreamscape of a vanishing city, Billy, a single mother of two, is swept into a macabre and dark fantasy underworld while her teenage son discovers a secret road leading to an underwater town. Both Billy and Bones must dive deep into the mystery, if their family is to survive.
That sounds a bit wild, and not your typical indie directorial debut. The film is set to shoot in spring 2013. What that means for Logan's Run is uncertain, but presumably that remake would shoot after Gosling finishes his directorial debut.