Ron Shelton Has Written An Officially Licensed NFL Film 'Week 14'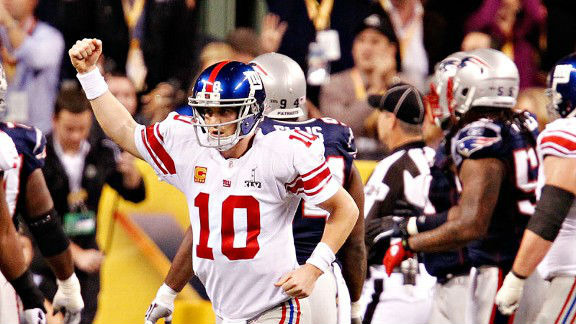 For sports fans, the next sentence is like something out of some kind of drunken fantasy: Ron Shelton has written an officially licensed NFL drama. The man best known for sports films such as Bull Durham, White Men Can't Jump, Tin Cup and Cobb is behind a script called Week 14, which will be directed by Tony Krantz (Sports Night, 24, Felicity) and is officially backed by the National Football League. A fictional tale set during the final three weeks of the NFL season, Week 14 is currently being shopped to movie studios with the hopes that the upcoming NFL season will get investors excited and filming can begin early next year. Read more after the jump.
Variety broke the news of the film, which is currently being shopped with "high" interest from studios. They describe the film as follows:
Aimed to be a four-quadrant movie in the vein of "Crash," pic will chronicle the last three weeks of the NFL's regular season as seen through the eyes of fictional players, coaches and their significant others.
Professional football is a topic that has been in a ton of movies in the past, but most are R-rated and none have had the blessing of the NFL, despite obviously being based on it. Week 14 will have that blessing – meaning it can use all the real names, logos, etc – but in exchange it'll have to get a PG-13, as the NFL is very proud of their family-friendly image.
As a huge fan of both the NFL and Ron Shelton, the prospect of this film is incredibly enticing to me. But that last part about it being "family-friendly" has me worried. Professional football isn't PG-13. It's testosterone-fueled men being cheered on by rabid fans, all of whom can be out for blood. There's cursing, there's violence; it's very R-rated.
All the best professional football films have had that edge about them. That's not to say a football movie needs to be R-rated to be good, but if we're dramatizing the pressure-filled, injury-plagued, final three weeks of a grueling NFL season, the inability to insert F-bombs or graphic needle injection could take away from the realism. Plus, if you're going to be using fictional players and coaches, what's the point of the NFL license? I guess that's the price you have to pay, though, to use the phrase "Super Bowl."
What are your thoughts about this? Do you think the NFL license is worth the compromise? Are you excited for Shelton to be writing sports films again?