Alex Kurtzman And Roberto Orci Producing 'Dragonology'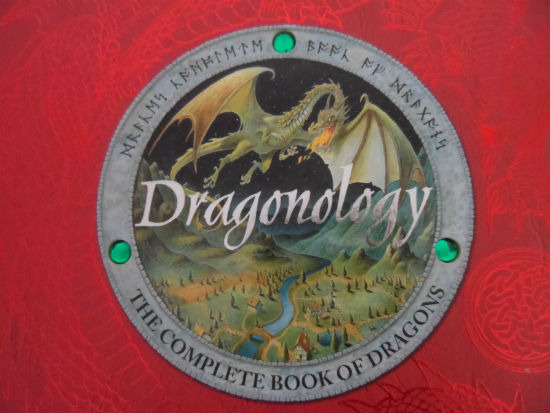 Dragons are real and they're among us. That's the hook to the children's book series Dragonology, which Universal bought the rights to in 2008. At that time, screenwriter Leonard Hartman was hired to crack the story of a team of dragonologists – people who study dragons, of course – who try and stop an evil group from turning the world's remaining dragons on humanity. Nothing came of the project.
Universal has now brought on the in-demand producing team of Alex Kurtzman and Roberto Orci to oversee the property. The pair will hire a new writer and keep an eye on the script. Kurtzman and Orci are extremely busy these days, recently finishing filming on one movie they wrote, Star Trek 2, another they produced, Ender's Game, and they are currently writing The Amazing Spider-Man 2, and producing a Van Helsing reboot. Now add Dragonology to the pile.
Read more about Dragonology after the jump.
The Hollywood Reporter broke the news of Kurtzman and Orci coming onto the film, which is the first major update in four years. Hartman will remain on as an executive producer.
The Dragonology series is written as a non-fiction account of the world where dragons exist. The author of the books is Dr. Ernest Drake, a fictional character who discovered the existence of dragons and devoted his life to their research. Each book is another volume in his history of the ancient species.
Taking that conceit and wrapping a major adventure around it sounds like a big, family friendly adventure saga. Kind of Indiana Jones meets The Hobbit with a little Night at the Museum thrown in. Whether or not the whole thing comes together will really be all about who Kurtzman and Orci hire as the screenwriter. That will in turn speak to the quality of the script, which will speak to the name of the director which will speak to the budget, release date and studio confidence.  It's Universal, though, who have been very cautious about spending big bucks over the last few years (Battleship aside), so your guess is as good as mine.
Have you read Dragonology? Is it worthy of our interest? Do you trust Kurtzman and Orci?