TV Bits: 'The Farm', 'Bates Motel', 'House Of Cards', 'American Horror Story', 'Doctor Who', And More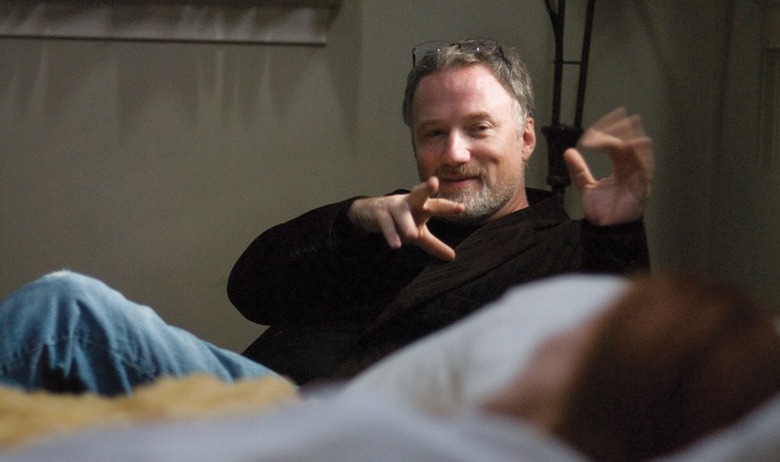 We may receive a commission on purchases made from links.
A little bit of casting, a couple of teasers, and a time-traveling webisode are included in today's TV Bits. After the jump:
Tom Bower and Breaking Bad's Matt Jones join The Farm
Vera Farmiga will be Norman Bates' mom in Bates Motel
David Fincher spills on who else will direct House of Cards
Tom and Huck will grow up, go steampunk, solve crimes for ABC
American Horror Story reveals two teasers and four images
Check out the Doctor Who spinoff web series Pond Life
Dwight's family will be introduced in an upcoming episode of The Office. The Farm will see the Dunder-Mifflin paper salesman trying to make a go at a new career after he and his siblings inherit the family beet farm / B&B business. [Deadline, also Deadline]
Vera Farmiga's played mom to some pretty disturbed kids — like Orphan's Esther and the title character in Joshua — but her latest on-screen family may end up being her most horrifying yet. Farmiga has just been tapped for A&E's Bates Motel, a Psycho prequel series. She'll play Norman's mother Norma Louise Bates, "a complicated, passionate and compelling woman who is smart, multidimensional and always capable of surprising people."
Described as "a cross between Twin Peaks and Smallville," Bates Motel will follow the young and his relationship with his mother in his formative years. Carlton Cuse (Lost) and Kerry Ehrin (Friday Night Lights) are on board as executive producers. A&E's been eager to get the project going, and has a 2013 premiere in mind. [THR]
David Fincher is ready to make his first foray into TV directing with the original Netflix series House of Cards, but he won't be alone in the director's chair. In a recent interview, Fincher named a few other helmers who'd worked on the series.
"I shot the first two episodes, and we're sound mixing in the next couple of weeks and then finishing," he said. "James Foley has directed two and Joel Schumacher directed two, and now Charles McDougall has directed two." Like Fincher, Schumacher and Foley have worked primarily in film. McDougall, on the other hand, is a TV vet with episodes of Queer as Folk, Sex and the City, Parks and Recreation, and The Office under his belt.
In addition, Fincher also confirmed that graphic designer Neil Kellerhouse, who was behind the striking posters for Fincher's The Social Network and The Girl With The Dragon Tattoo, is working on House of Cards. Look for the drama to hit Netflix sometime in 2013. [The Art of the Title via The Playlist]
Tom Sawyer and Huckleberry Finn are getting reimagined yet again, though thankfully the "supernatural elements" are being left out of the picture this time. ABC is developing a new drama series called Finn & Sawyer, from Detroit 1-8-7's Jason Richman and David Zabel.
The project follows the pair in a modern-day steampunk version of New Orleans. Now in their 20s, the former rascals open up their own detective agency. The concept sounds a little less ridiculous if you recall that Mark Twain himself envisioned the duo as amateur sleuths in his book sequel Tom Sawyer, Detective. No such excuse for the tired "steampunk" angle, though. [THR]
Another day, another teaser for American Horror Story: Asylum. This one replaces the quiet, ghostly chill of previous promos with a thumping party beat. The result feels a little more contemporary. As in, it's reminiscent of hungry zombie hordes from the contemporary series The Walking Dead.
FX has also unveiled an alternate version on Facebook, which shows one of the creepy white nuns crowdsurfing among the grabby undead. Or whatever.
The network has also shared new pieces of "key art," each of which draws from a previous teaser.
American Horror Story: Asylum kicks off Wednesday, October 17. [Vulture, EW]
With a return date of September 1, Doctor Who's seventh season really isn't that far away. But if you must get your fix now, you can check out the spin-off web mini-series Pond Life. In it, Amy (Karen Gillan) and Rory (Arthur Darvill) try to settle into married life while their time-traveling BFF (Matt Smith) keeps them updated on his latest adventures. Watch it below:
One episode will be released each day in the run-up to Saturday's Season 7 premiere, titled "Asylum of the Daleks." Head to the BBC website for more info.