Leonardo DiCaprio, Tobey Maguire And Tom Hardy Producing Animal Trafficking Movie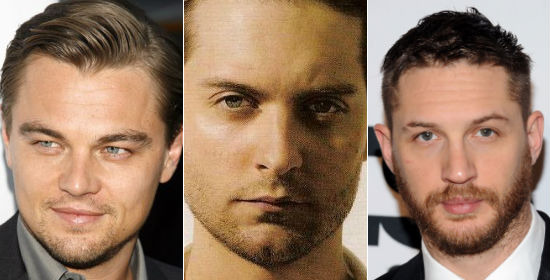 Three of Hollywood's biggest actors are teaming up for environmental truth. Leonardo DiCaprio, Tobey Maguire and Tom Hardy are set to produce an untitled film centered on the world of animal trafficking and poaching. The idea for the film came from Hardy, who envisions the multi-layered story sort of like Steven Soderbergh's Oscar-winning film Traffic, where every level of an illegal operation is shown on screen with interweaving stories.
The film is set up at Warner Bros. and the project is currently out for writers. Despite the early involvement of the trio mentioned above, there's no indication that any of the three actors will actually appear in the film. Read more after the jump.
The Hollywood Reporter broke the news of this deal. They say that "Hardy came up with the idea, inspired by friends who are former special forces operatives and went on to become anti-poacher fighters in South Africa and other nations."
DiCaprio, who starred in the tangentially similar Blood Diamond, has long been an environmental activist and recently became a spokesman for the International Fund for Animal Welfare's elephant protection initiative. One would imagine those resources would come in handy creating a film like this as organizations like that surely have awful true stories of elephants being hunted for the tusks, which are then exported and sold on in the international market.
Maguire fits in because he's a good friend and collaborator of DiCaprio's; we'll see the two on screen together in The Great Gatsby.
Hardy, meanwhile, is becoming a go-to star at Warner Bros. Having appeared in Inception and The Dark Knight Rises, he's now shooting Mad Max: Fury Road. The Hollywood Reporter reminds us that he recently set up a biker drama at the studio.
One would imagine, with three massive stars producing the film, at least one of those would end up starring in it. Maguire has the most time on his hands at the moment but by the time this film is scripted, with a director and a greenlight, anything is possible.
Do you think this is a good idea for a film? How do you feel about these three stars as producers?