Page 2: Back To The Future, 2001, Simpsons, Star Wars, Harry Potter, They Live, Alfred Hitchcock, Total Recall, Game Of Thrones, Breaking Bad, Newsroom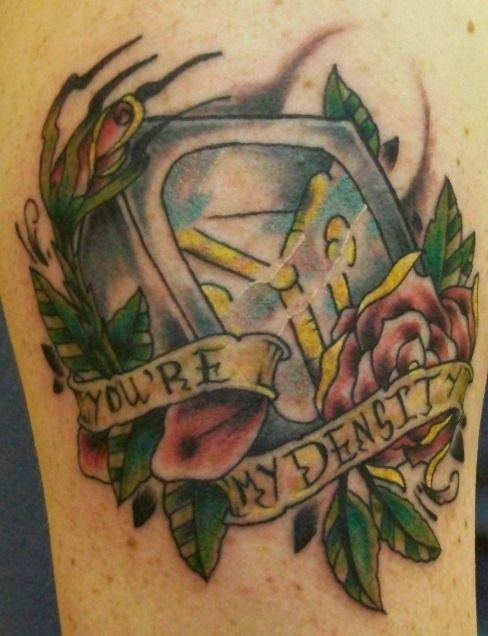 Page 2 is a compilation of stories and news tidbits, which for whatever reason, didn't make the front page of /Film. After the jump we've included 46 different items, fun images, videos, casting tidbits, articles of interest and more. It's like a mystery grab bag of movie web related goodness.
Header Photo: Back to the Future flux capacitor tattoo
Listen to Jeff Goldsmith's Q&A with Quentin Tarantino and Richard Kelly talking about writing films for the late Tony Scott
What the Summer's 7 Biggest Box-Office Bombs Says About America's Changing Appetite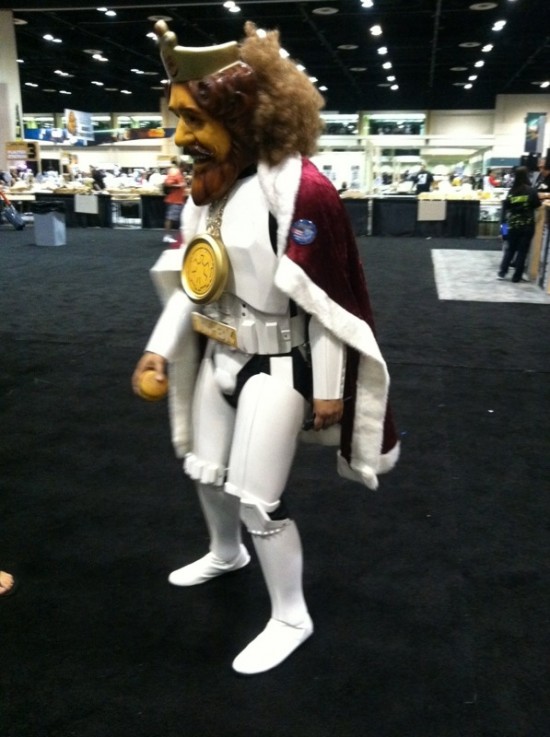 Burger King Stormtrooper
It's Time to Stop Bitching About People Sharing Opinions on the Internet
Who Are The Next Action Stars? We Rank The Top Seven Contenders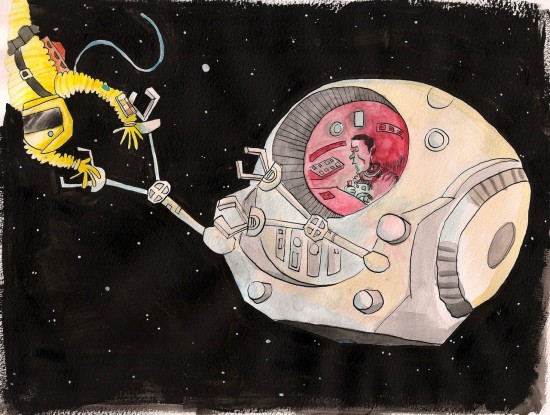 Jullian's watercolor painting of Stanley Kubrick's 2001
5 Films We Hope To See At The Telluride Film Festival
Best Documentaries as voted by reddit/Documentaries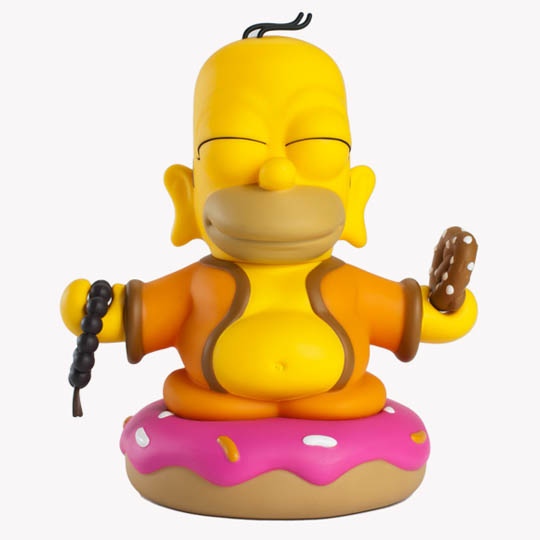 The Simpsons x Kid Robot Homer Buddha figure
Character Actor Steve Franken Dies at 80
Video from the new Goofy's Paint 'n' Play House attraction in Tokyo Disneyland's  Toon Town
Tony Scott Family Establishes AFI Scholarship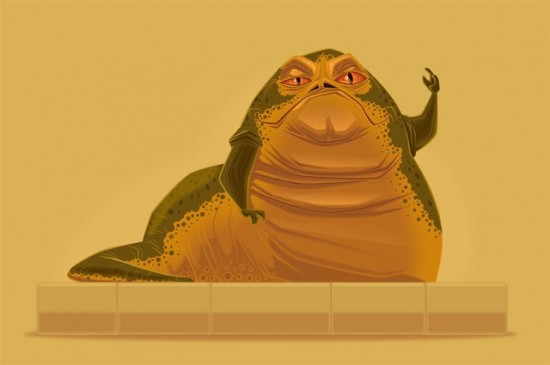 James Gilleard's Jabba The Hutt painting.
Appeals Court Rejects Bid to Rip 'Raging Bull' Rights Away From MGM
Total Rad Show: Summer Movie Wager 2012 Results
8 Female Candidates Who Could Theoretically Play the 12th Doctor in Doctor Who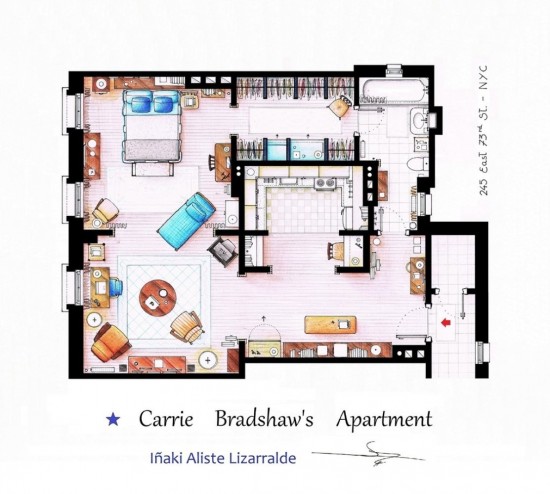 Artist Iñaki Aliste Lizarralde Creates Hand Drawn Replicas Of Famous Pop Culture Apartments
No One Tell the Film Industry About This Business Selling Fake Positive Book Reviews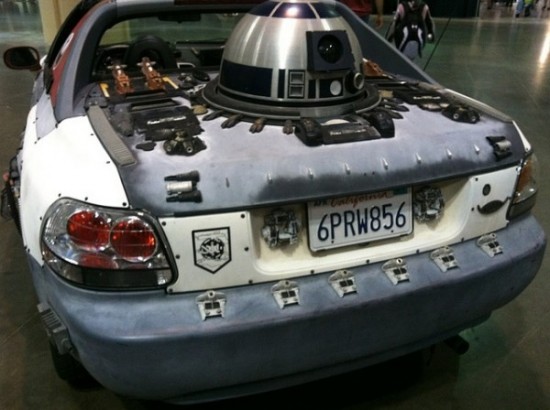 Star Wars cars at Celebration VI.
Roger Moore Says Daniel Craig Is 'Best 007'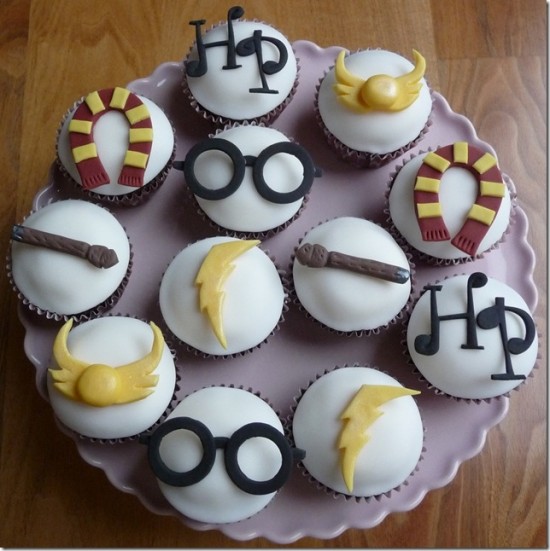 Harry Potter Cupcakes
10 Best Bad-Ass Screen Army Outfits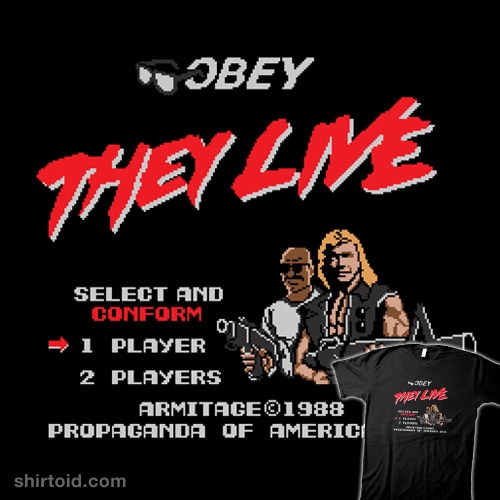 They Live We Game t-shirt
Alexander Payne's 'Nebraska' to film in Nebraska
Watch a faux Ad for 'Real,' Back to the Future–Style Hover Boards
10 Most Anticipated Films Of The Venice Film Festival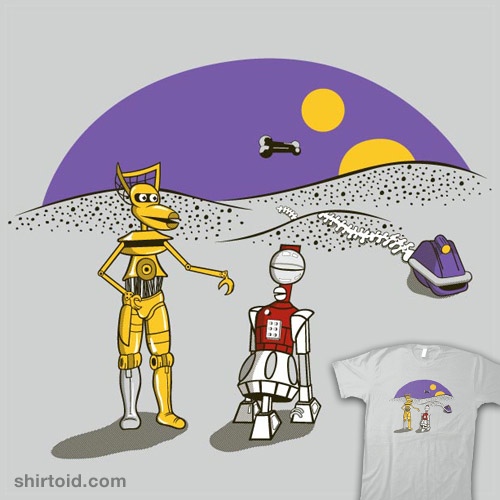 Not the Droids You're Looking For t-shirt
Oliver Stone to be Honored at San Sebastian Film Festival
A Behind-the-Scenes Look at D-Tech Me Princess in World of Disney at Walt Disney World Resort
25 Greatest Film Trailers From The 2000s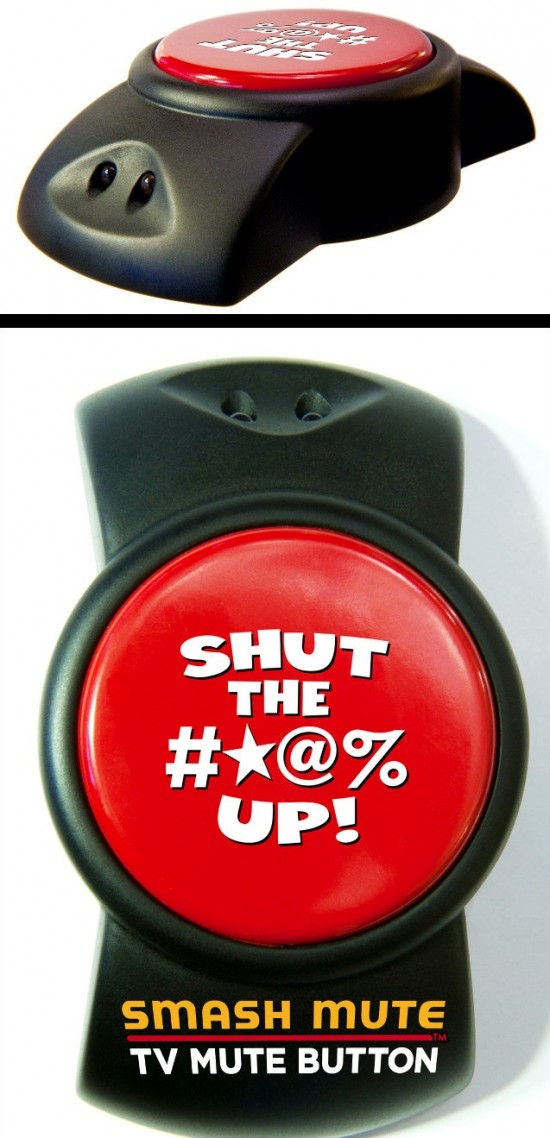 Smash Mute, A Giant Novelty Mute Button For Your TV
5 Of Dustin Hoffman's Most Underrated Performances

Hoth and Beggar's Canyon travel posters by Steve Thomas
9 Things The Arrested Development Movie Must Include
Star Wars: The Clone Wars Debuts a Fifth Season Trailer
10 Most Anticipated Movies Still to Come in 2012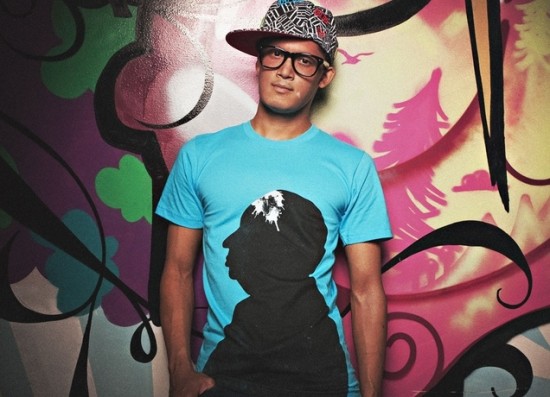 Threadless has reprinted their Alfred Hitchcock-inspired "Those Damn Birds" t-shirt.
Who Should Play The Rocketeer In Disney's Reboot Of The Rocketeer?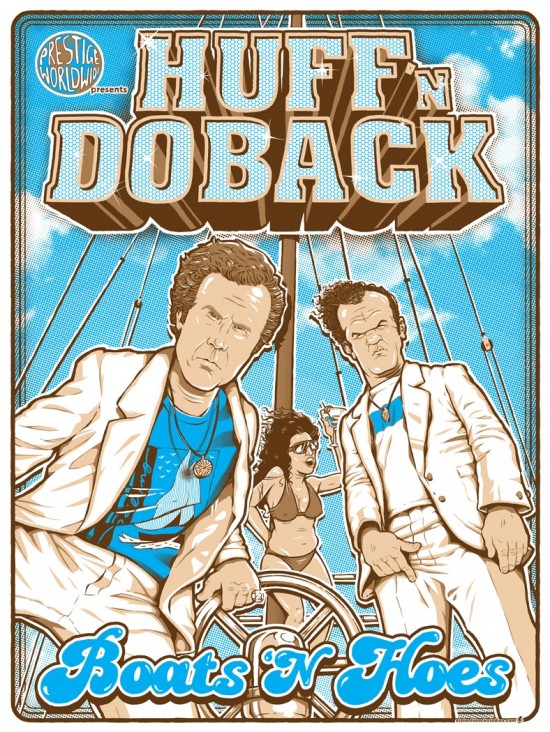 Another piece from Gallery1988's Step Brothers art show.
LucasArts Trademarks 'Star Wars First Assault', Sequel to 'Rebel Assault'?
Ira Glass And Mike Birbiglia Get 'Up Close' With MTV's After Hours
Fantastic Fest, Alamo Drafthouse & Badass Digest Present: The Fantastic Fest 2012 Bumper Contest

Gallery1988 will have 50 signed & numbered copies of Mark Englert's "You Are My Lucky Star (green variant)" at the NY gallery (at 64 Gansevoort) this coming Saturday, on the last day of Crazy 4 Cult: NY.
Paramount to mark 100th year with movie music at Hollywood Bowl

Rhys Cooper's "Free Mars" poster from Gallery1988
Saturday Night Live announces its first three hosts of its new season, starting with Seth MacFarlane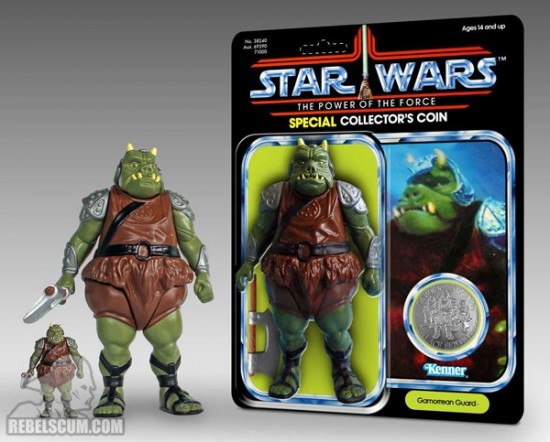 Gentle Giant: Jumbo Gamorrean Guard Gets Even Cooler
Stephen Belber Script 'Love And Weapons' Acquired By Myriad Pictures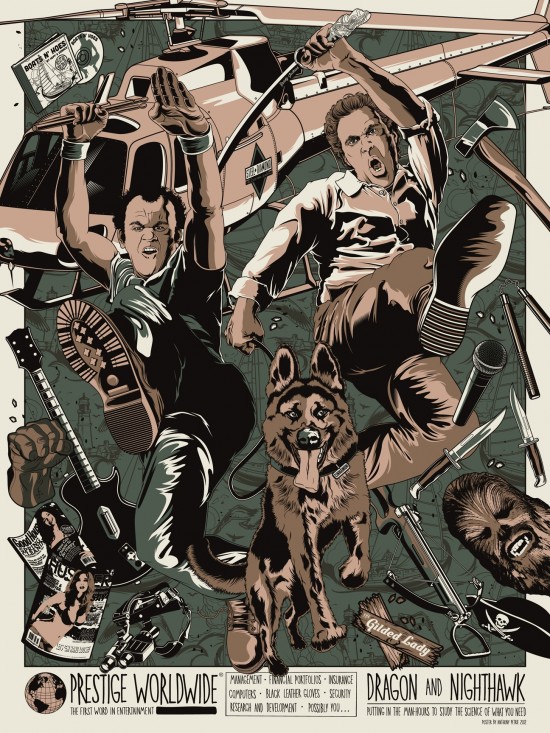 Anthony Petrie's Helicopter Leasing Flyer piece for Gallery1988's Step Brothers art show.
MPAA Gives Thumbs Up To GOP On Platform Piracy Stance
Video: Game of Bones Theme as Sung by a Dog
The Hollywood Walk of Fame is developing a mobile app.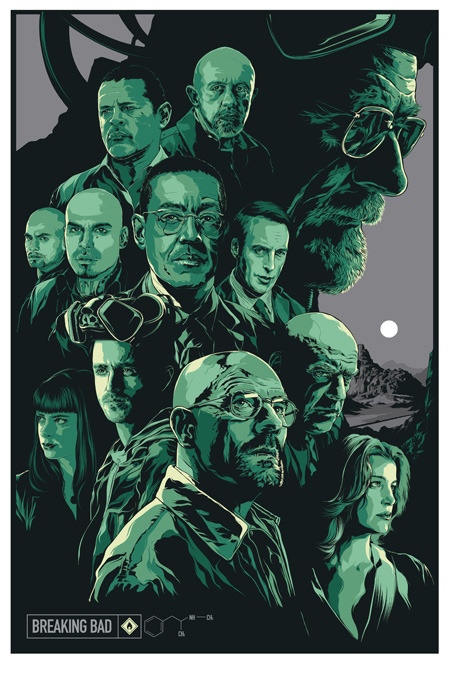 Ken Taylor's Breaking Bad Poster goes on sale today at 2pm central
Sam Raimi Talks a Bit More About That Horror Film He's Writing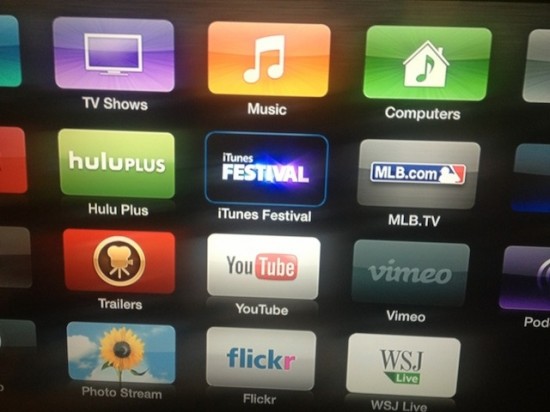 Apple Releases iTunes Festival App For Apple TV
MPAA budget drops 50% in two years

Rhys Cooper's "Vivir Libre New York" poster from Gallery1988
Second Hacker Charged With Sony Pictures Data Breach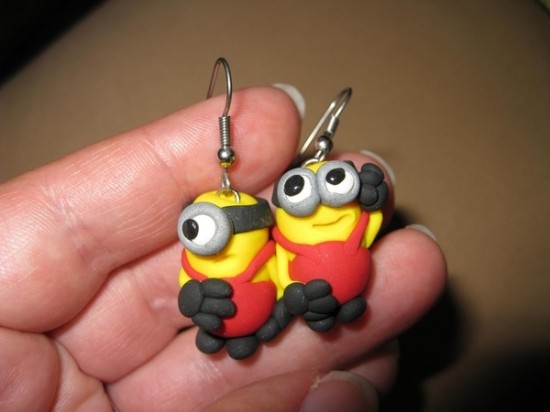 Despicable Me minion earrings
Ben Foster is attached to star in writer-director Adam Rapp's indie drama RED LIGHT WINTER
The Newsroom: Just The Shouting
Trailer For Omnibus 'Tbilisi, My City' Featuring Malcolm McDowell, Ron Perlman & More
If you have any interesting items that we might've missed that you think should go in /Film's Page 2 – email us!