'No Easy Day,' About The Killing Of Osama Bin Laden, Subject Of DreamWorks Talks; Steven Spielberg Involved [Updated]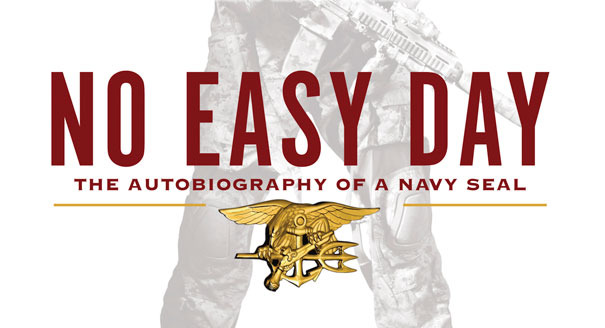 The Hurt Locker team of Kathryn Bigelow and Mark Boal may have beaten everyone else to the punch with Zero Dark Thirty, their take on the killing of Osama Bin Laden, but they hardly have a lock on the material. Other films, such as the Cam Gigandet film Code Name Geronimo, to be distributed by The Weinstein Company, will also chronicle Bin Laden's killing.
And now a first-hand account from one member of the Navy SEAL Team Six, Matt Bissonette, is the subject of an evolving conversation with DreamWorks. Steven Spielberg has reportedly been involved in the talks meant to bring his eyewitness account of the event to the screen.
Update: Spielberg's spokesperson tells THR that there is no deal or potential deal for an option of the book. "Neither Steven Spielberg, DreamWorks Studios or DreamWorks Television will be optioning Mark Owen's book, No Easy Day." Original story follows.
The NY Post (via The Playlist) reports the developments for Bissonette's book. The tome was penned and will be released under the pen name Mark Owen, but the true identity of the author has already been revealed by Fox News.
The book, No Easy Day: The Firsthand Account of the Mission That Killed Osama bin Laden, is exactly what it says: the story of one of the men who says he was "one of the first men through the door on the third floor" of bin Laden's hideout in Pakistan Bissonette was present when Bin Laden died, claims his publisher, and presumably the book itself, which will be released on (appropriately) September 11.
While the current government likes to remind us of the killing of Bin Laden at politically opportune moments, films based on the event are touching nerves in Washington. Bigelow's Zero Dark Thirty has already been the object of conservative attacks claiming that the administration of US President Obama gave Boal and Bigelow access to classified information. And now Special Operations chief Admiral Bill McRaven says that Bissonette could face charges for revealing classified information in his book.
It is far too early to predict whether Spielberg could produce or even direct this film — hell, it could end up not even becoming a film, knowing the way studios operate. But the first-hand account of the event would be a significant one, and a different thing than Bigelow and Boal's movie, which seems to cover a broader spread of characters.