Page 2: Star Wars, Monsters Inc, Back To The Future, Big Lebowski, Breaking Bad, Muppets, Lord Of The Rings, Indiana Jones, The Birds, Nightmare On Elm Street, Inception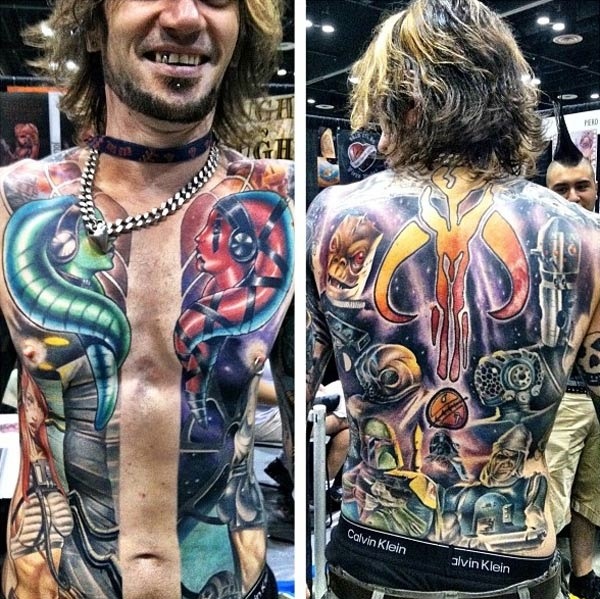 Page 2 is a compilation of stories and news tidbits, which for whatever reason, didn't make the front page of /Film. After the jump we've included 46 different items, fun images, videos, casting tidbits, articles of interest and more. It's like a mystery grab bag of movie web related goodness.
Header Photo: Full Torso Star Wars Tattoo
You Say True Life, I Say Scripted: The Rise of Writing Credits in Documentaries
James Fogle, author of 'Drugstore Cowboy,' dies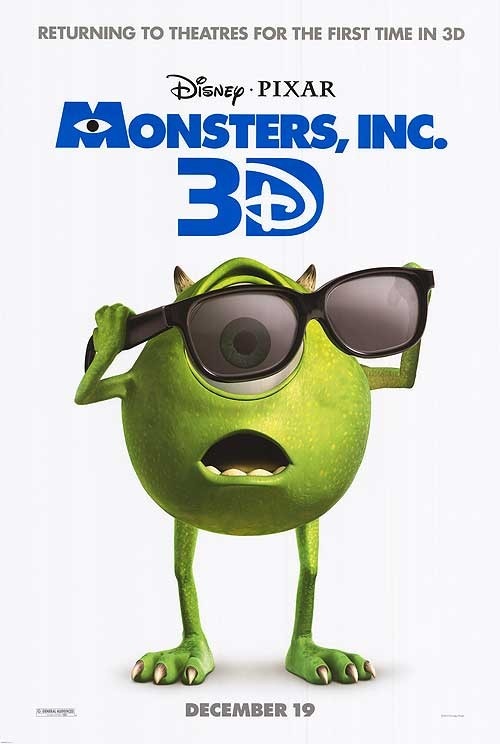 Monsters Inc 3D teaser poster.
The five most kick-ass R. Lee Ermey movie roles
It's Time To Stop Complaining About Being Spoiled On TV Shows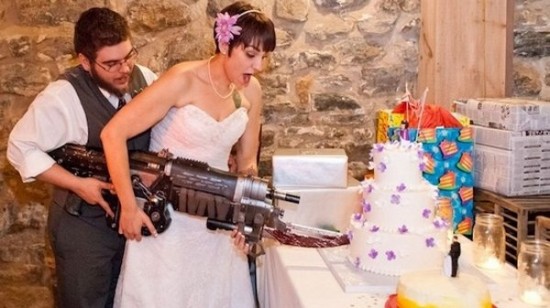 Now This is How You Cut a Wedding Cake
How Days of Thunder Changed Hollywood
Tony Scott Laid to Rest in Los Angeles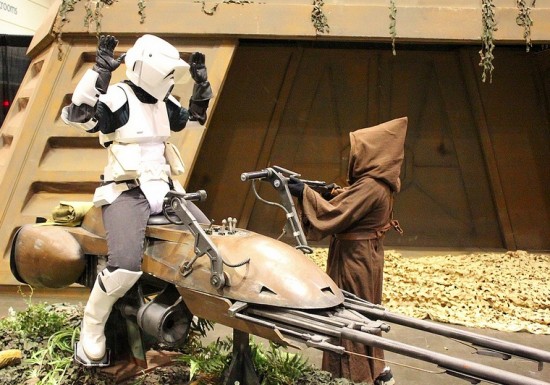 InsideTheMagic has a nice gallery of photos from Star Wars Celebration VI.
Why Does Walter Care About Keeping Jesse in the Business?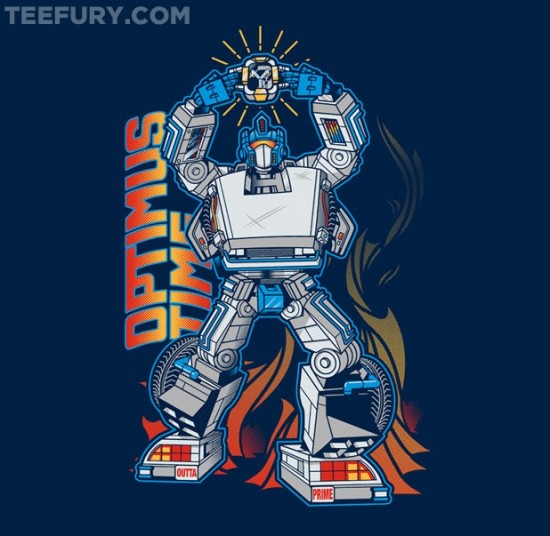 Today's t-shirt of the day on TeeFury is a Back to the future/Transformers-inspired design "Optimus Time".
Paramount and Walden Media have hired Jamie Linden to write and direct the comedy The Flight Before Christmas.
Jeff Feuerzeig's short documentary The Dude takes a look at the inspiration for The Big Lebowski
Specialty Box Office: 'Sleepwalk With Me' Wows In 1 Theater, 'Samsara' Very Strong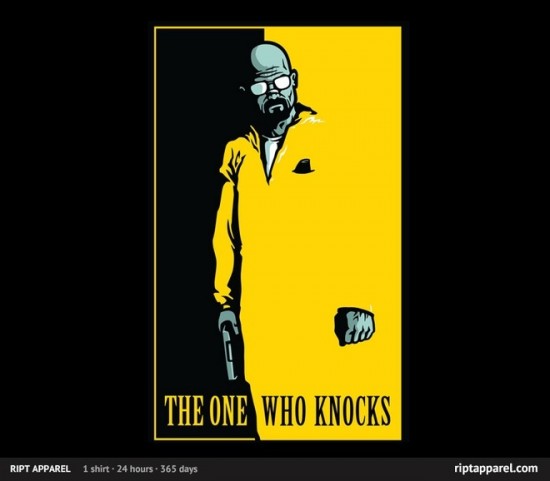 RIPT Apparel has this Breaking Bad/Scarface shirt on sale until the end of the day today.
ABC Orders New Pilot For John Leguizamo Vehicle Kings Of Van Nuys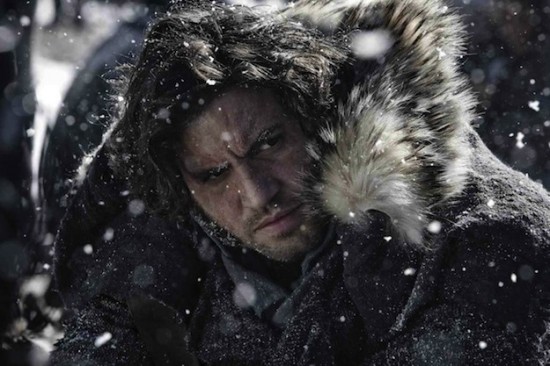 A first look at Edgar Ramirez in The Libertador.
Box Office: The Expendables 2 Wins a Second Straight Weekend
First Look at Hammer's The Quiet Ones
Right-Wing Documentary '2016: Obama's America' Steals Box-Office Show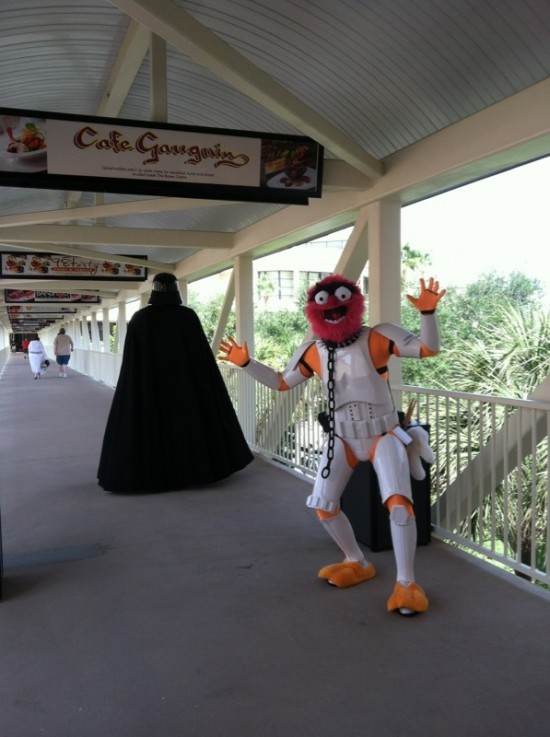 Muppets Animal is not the Stormtrooper you're looking for
How Science Saved a Dream That 'War of the Worlds' Ruined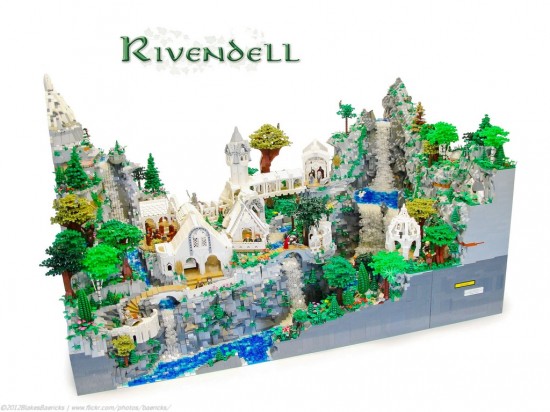 Rivendell Replica From Lord Of The Rings Rendered With 50,000 LEGO Bricks
Doctor Who: 5 Great Ninth Doctor Stories
Freddie Wong and Brandon Laatsch recreate Indiana Jones and the Last Crusade scene
8 Disappointing Endings To 8 Awesome Films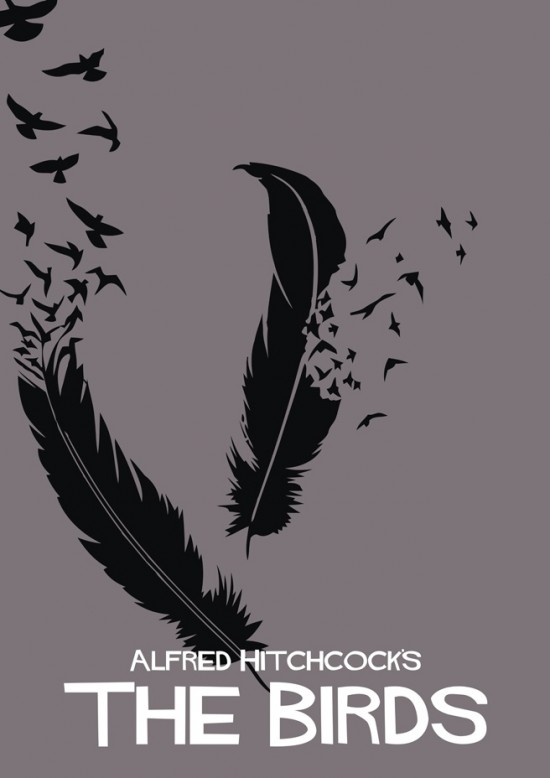 The Birds poster by Adam Armstrong
Adrien Brody Moves to Motor City
AMC takes a look at Gallery 1988's Breaking Bad art show.
 Take a walking tour of Wilmington N.C.'s most famous filming locations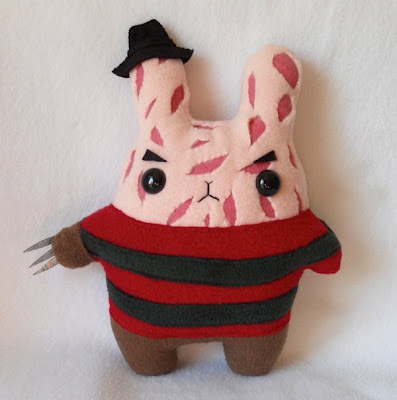 Plush Freddy Krueger Bunny
Untitled Larry David Project begins filming in Masachusetts on September 17
A Breaking Bad Mentos Commercial
Jason Momoa to Play Villain in David Hayter's 'Wolves'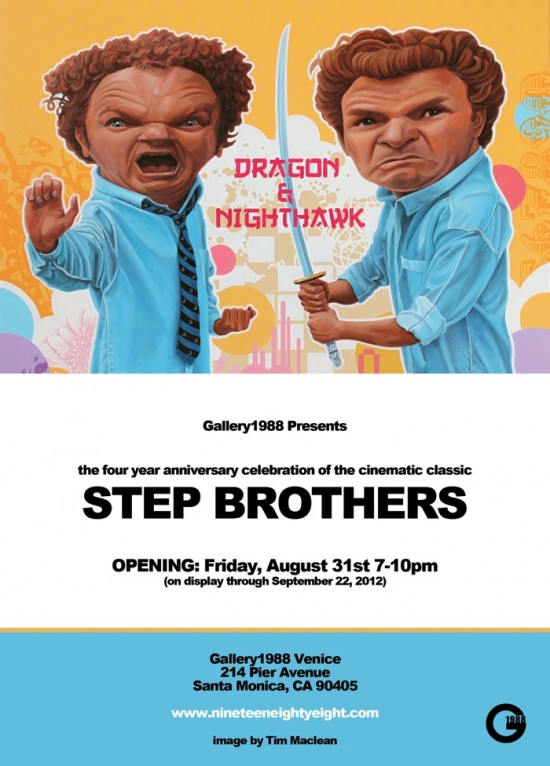 Step Brothers art show at Gallery 1988.
5 Most Annoying Movie Stock Phrases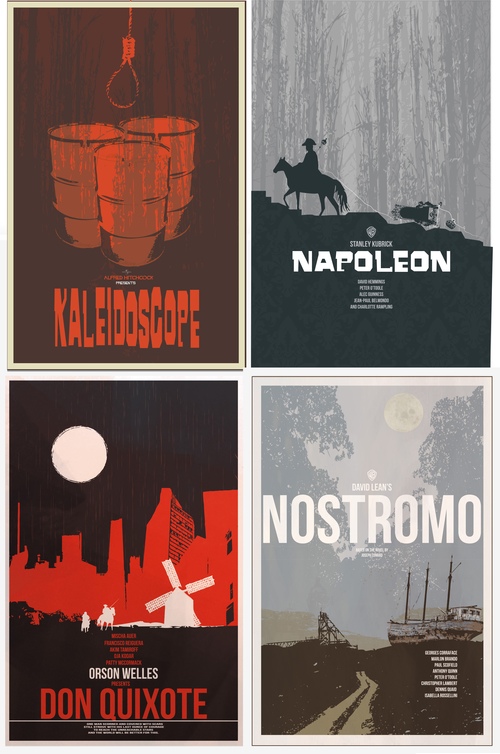 Ones That Got Away poster series by Fro Design Co
How A Musical Number Prepared Joseph Gordon-Levitt For 'Premium Rush'
Star Wars Mac Genius Parody
10 People You May Not Have Realized Cut Their Teeth as "Saturday Night Live" Writers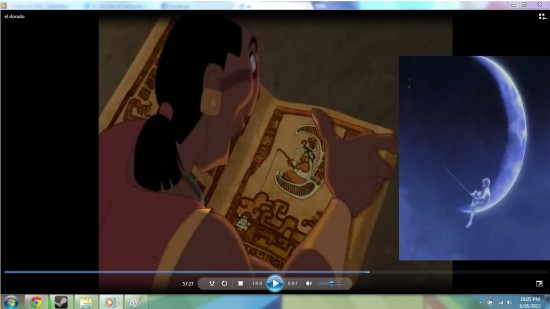 DreamWorks easter egg in the animated film El Dorado.
Tony Scott Suicide Note: Didn't Explain Reason For Death
100 Greatest Maniacal Movie Laughs
A Guide To 21st Century Television Stock Characters

 Hotel Transylvania Happy Meal toys
Magnet Releasing to Distribute Nature Calls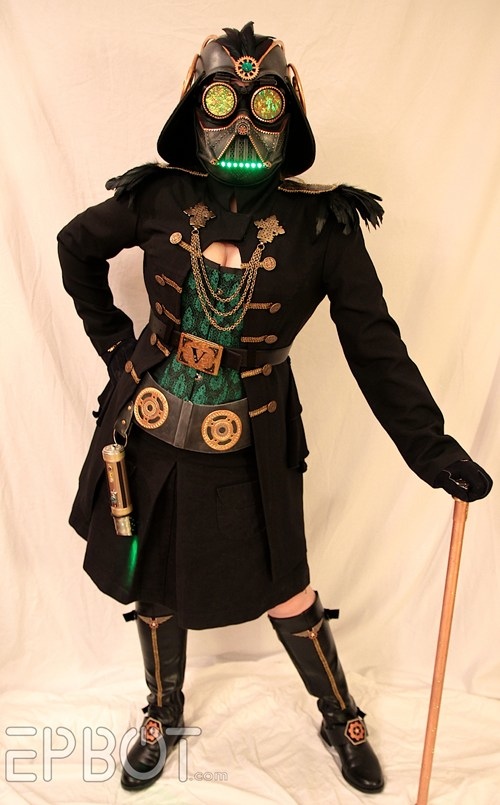 Steampunk Madam Vader cosplay at Star Wars Celebration VI
Why 'Premium Rush' Is The Long Lost Sequel To 'BMX Bandits'
Trailers From Hell: Dan Ireland on A NIGHTMARE ON ELM STREET
Walt Disney Company Considers Buyout Disneyland Paris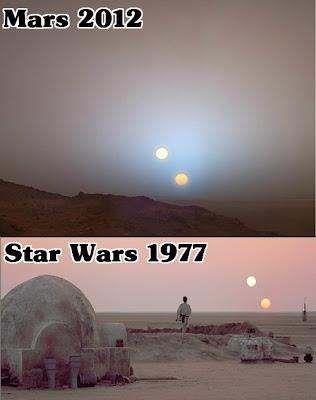 Mars = Tatooine?
Variety reveals 10 Actors to Watch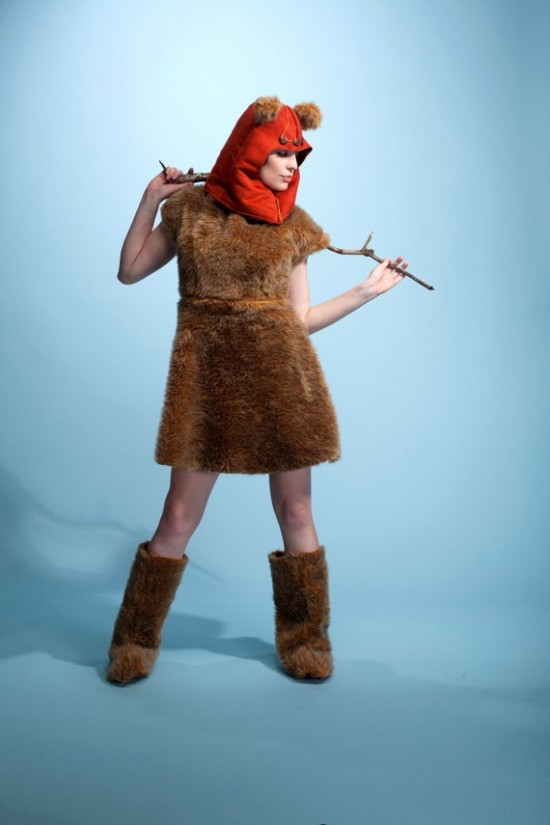 Star Wars Dresses
Fox Picks Up Sci-Fi Project From 'Life on Mars' Creator
Finding the Perfect Prop for Buena Vista Street in Disney California Adventure Park: Part One
Apple's Eddy Cue: No iTV Anytime Soon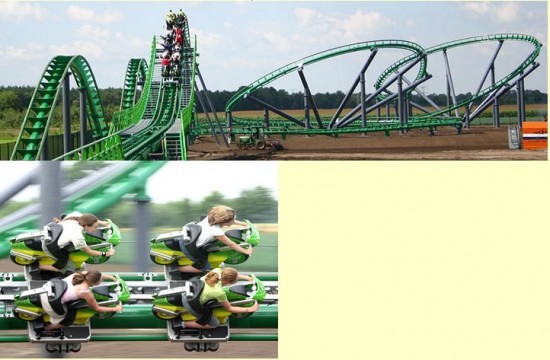 Disney fan has a great idea for a Tron rollercoaster.
Ben Stiller: 5 Awesome Performances and 5 That Sucked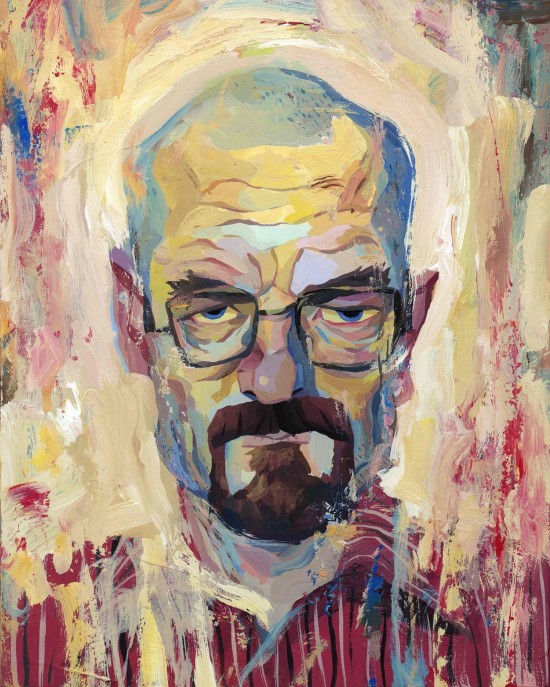 Rich Pellegrino's Breaking Bad-inspired Walter White piece is now available as a print.
Could the Star Wars Live-Action tv series feature The Emperor?
Harry Met Sally–Inception Mash-up
15 Badasses We Would Like To See In The Expendables 3
If you have any interesting items that we might've missed that you think should go in /Film's Page 2 – email us!