Superhero Bits: Silver Surfer, Wolverine, Dark Knight Rises, Nemesis, Amazing Spider-Man, Wonder Woman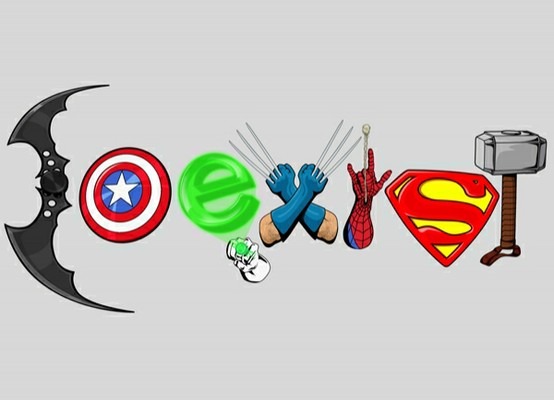 We may receive a commission on purchases made from links.
Has the truth behind the origin of Wolverine finally been revealed? What could the Silver Surfer have looked in an Eighties movie? Is Joe Carnahan really going to do Nemesis? Was Matthew Modine surprised by his character's fate in The Dark Knight Rises? Has Joseph Gordon-Levitt read the Justice League script? Which goodies come in the limited edition Amazing Spider-Man Blu-ray box set and what is Joss Whedon's master plan in regard to The Avengers sequel? Read all of this and more in today's Superhero Bits.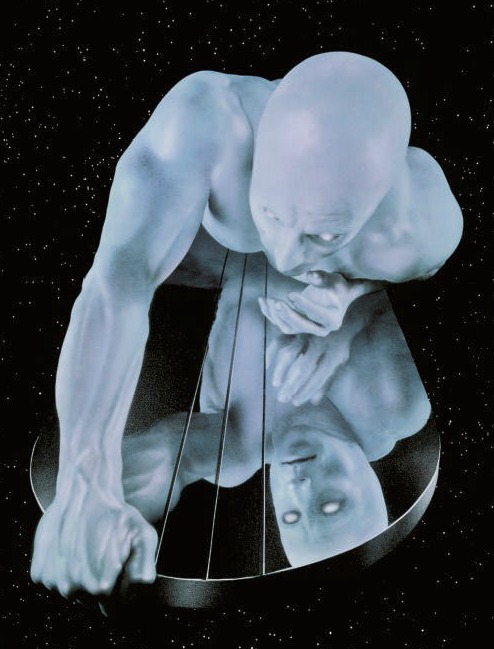 Movies.com posted this piece of Silver Surfer concept art from a movie that never happened. Head there for more information.
Joe Carnahan took to his Twitter to comment on Mark Millar's quote about him doing Nemesis. Here are the two tweets together:
Realized I didn't comment on 'NEMESIS' after @mrmarkmillar confirmed my involvement. My bro and I have an incredible take on it. Excited.... How about 'incredible take' as in 'I pitched @mrmarkmillar while he was at my house for dinner last week and he loved it.' Satisfactory?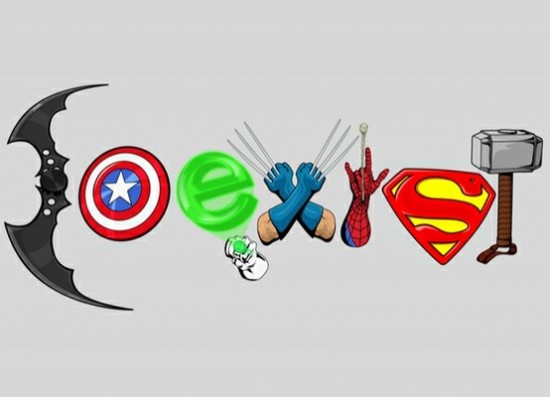 A superhero take on the popular message of unity, found on Pinterest via Spilt Reason.
How could Batman be rebooted with John Blake? The Sports Hero weighs in.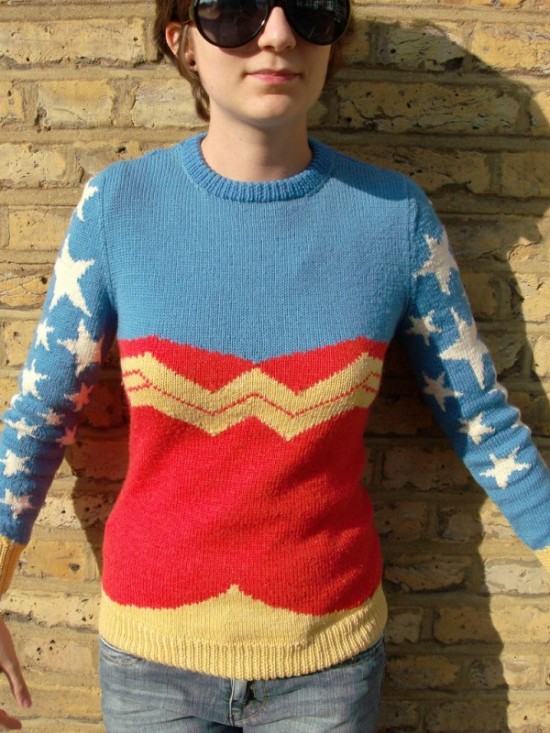 This vintage Wonder Woman sweater by Kirsty Lothian is awesome and you can knit it yourself here. Hat tip to Fashionably Geek.
Fans who followed Dark Knight Rises spy photos probably remember that Matthew Modine's character originally was met with a fate different from the one we see in the final film (Highlight this for the spoiler: He was hit and flung back by a Tumbler). He, too, was surprised at the final film as told to Comic Book Movie:
Yes [I was surprised]. But edited movies are always a surprise. I'm hoping that the reason for this edit, which by the way was an incredible stunt and powerfully shot, is that, if there is a subsequent Batman film, Foley may not actually be dead. He found something out about himself in the streets of Gotham and he could be a worthy new Police Commissioner of the city we love.
Due to the amount of graphics and images included in Superhero Bits, we have to split this post over THREE pages. Click the link above to continue to the second page of Superhero Bits.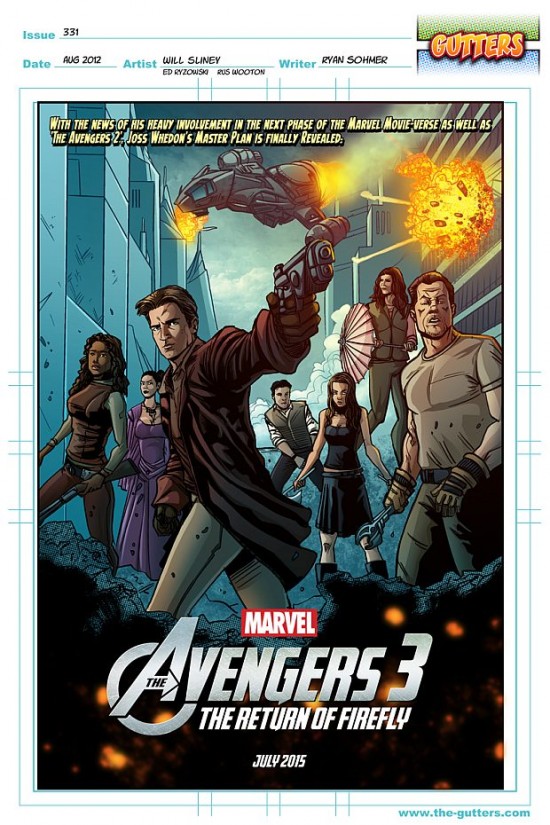 Oh, so this is Joss Whedon's master plan for The Avengers. Art by Gutters via Geeks Are Sexy.
In an upcoming edition of the Wolverine comic book a major, major revelation about his origin was revealed. Head to Bleeding Cool for the massive, Marvel history changing spoiler.
Spider-Man terrorizes Poland in this hilarious video from Nerdcore.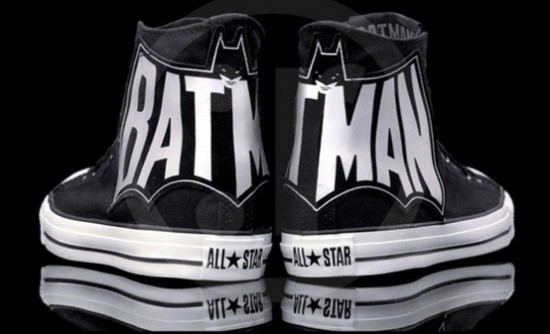 Check out these Batman Converse found on Pinterest via New Fashion Trend.
Screenrant asked Joseph Gordon-Levitt if he had seen or read the script to Justice League. "No. The answer's no."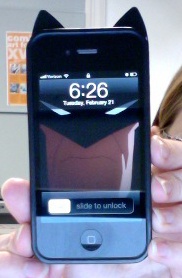 Custom Batman iPhone found on Pinterest via Pixie Punch.
A DC Comics writer and inker is selling his comic book collection to help his new adopted baby. Read more at Oregon Live.
This really made me laugh. The final scene from Batman Begins edited by utubelor with Cookie Monster audio. Thanks to Laughing Squid.
Due to the amount of graphics and images included in Superhero Bits, we have to split this post over THREE pages. Click the link above to continue to the three page of Superhero Bits.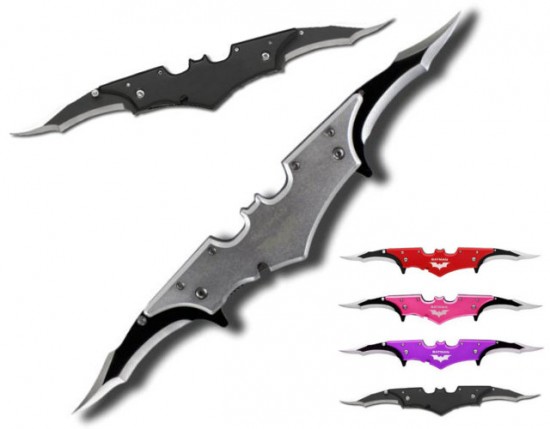 Batman knives. Pretty self-explanatory. Found on Geekologie.
Collider posted this clip from The Avengers Blu-ray about the Helicarrier.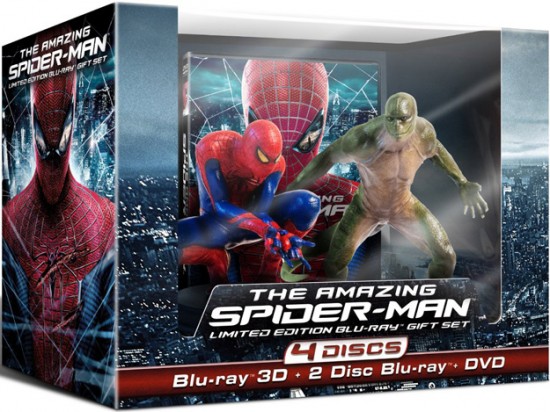 The Amazing Spider-Man is coming to Blu-ray and Superhero Hype found this four-disc limited edition box set on Amazon.