'The Hobbit: An Unexpected Journey' Tickets Will Cost The Same For 48 FPS And 24 FPS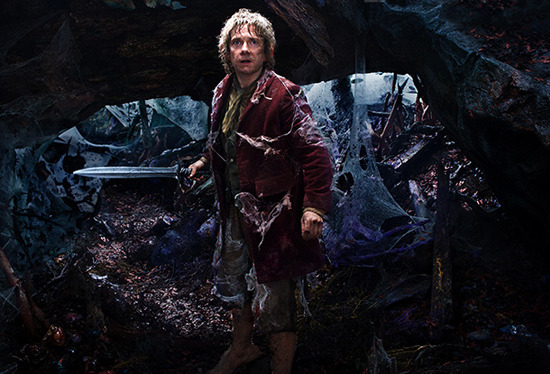 When it comes to premium services, moviegoers are used to paying a little more. Almost all theaters charge more for films that are in IMAX, 3D or feature assigned seating and a lack of commercials. So when Peter Jackson announced that The Hobbit would be shot and distributed in 48 frames per second, the first films ever to do so, most assumed the higher frame rate would result in an increased ticket price. Variety now reports that won't be the case. When The Hobbit: An Unexpected Journey hits theaters this December 14, a 3D ticket to see it in 48 frames per second will cost the same as a 3D ticket to see it in 24 frames per second. There's more after the jump.
According to Variety's report, the original thought was for theaters to charge more for the enhanced, 48 frame per second experience of Peter Jackson's latest film. However, since The Hobbit: An Unexpected Journey will already be in 3D and that commands a premium rate, Warner Bros. convinced the exhibitors to not charge even more to see the film in 48 frames per second.
Initially, it won't be that big a deal anyway. When the film is released, the majority of screenings will be in the traditional 24 frames per second format and the 48 frame per second screenings will be much more limited. That decision was made after the format was met with controversy when it debuted at CinemaCon earlier this year. However, the feeling is if this enhancement does take off and more filmmakers and films employ the higher frame rate (including the second two films of Jackson's trilogy, James Cameron has pledged to shoot his Avatar sequels in at least 48 frames per second, if not more) there could, eventually, be an additional charge.
Are you surprised the studio and exhibitors voted in favor of the film patron in this decision? How long till you expect to pay more for 48 frames and will you seek out the format come December 14?