Ellen DeGeneres Likely To Return For 'Finding Nemo 2'... Could The Movie Be 'Finding Dory'?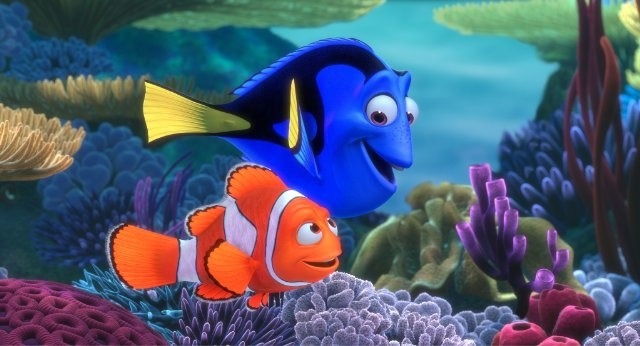 When it was announced last month that Pixar was developing a sequel to Finding Nemo, we pretty much assumed that all the creatives would be back for the follow-up. Writer/director Andrew Stanton had never been excited about doing a sequel but it was revealed he was on board and that the braintrust "has a concept the studio loves."
So it comes as no surprise that the Hollywood trades are reporting that Ellen DeGeneres is in talks to return for the sequel. DeGeneres has been publicly pushing for a sequel on her long-running daytime talk show for almost a decade, so it's doubtful that she'd say no.
DeGeneres played a blue tang fish named Dory, one of the favorite characters in the original 2003 film. I wouldn't be surprised if Pixar has a prequel or spin-off take with the Nemo follow-up, simular to Monsters University. And I'd be even less surprised if Dory became a central character in this new adventure. That said, no story details have leaked thus far. What do you think about a storyline which could involve Dory getting lost in her own underwater adventure?
Victoria Strouse is currently writing the script and a late 2016 release date is expected.