Another 'The Man With The Iron Fists' Red-Band Trailer: RZA's Gory, Goofy Fight Film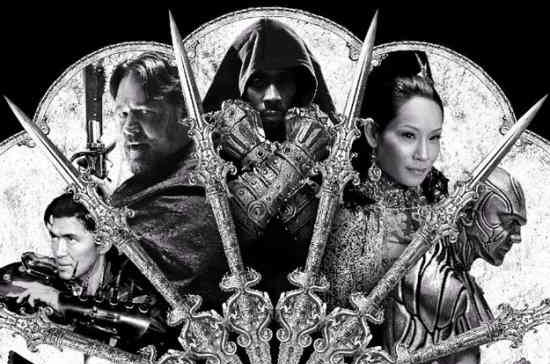 Universal and RZA are back with another red-band trailer for RZA's "at long last" kung fu fighting' extravaganza The Man With the Iron Fists. The film is a weird all-star effort, with RZA co-writing with Eli Roth, and Russell Crowe showing up as Jack Knife, one of the key bad guys. By the time this year is over, I might want to have a face-off between Crowe's character and Leonardo DiCaprio in Django Unchained to determine the most gloriously over-the-top baddie.
Also showing up are Cung Le, Lucy Liu,Jamie Chung, Rick Yune, David Bautista, along with Grace Huang, Pam Grier, and Gordon Liu. (Who recently suffered a stroke and is currently in a nursing home, I was sad to learn this morning.)
This is a fairly soft red-band trailer, as the violence and hints of sex are cartoonish as hell. That's probably a pretty good indicator of the nature of the movie, just in case the first red-band trailer from earlier this summer left you in doubt about what RZA is trying to achieve.
Yahoo has the trailer. The Man With the Iron Fists opens limited on November 2.
Making his debut as a big-screen director and leading man, RZA—alongside a stellar international cast led by Russell Crowe and Lucy Liu—tells the epic story of warriors, assassins and a lone outsider hero in nineteenth-century China who must unite to destroy the clan traitor who would destroy them all.
Since his arrival in China's Jungle Village, the town's blacksmith (RZA) has been forced by radical tribal factions to create elaborate tools of destruction. When the clans' brewing war boils over, the stranger channels an ancient energy to transform himself into a human weapon. As he fights alongside iconic heroes and against soulless villains, one man must harness this power to become savior of his adopted people.