Video: Benh Zeitlin Discusses The Making Of 'Beasts Of The Southern Wild'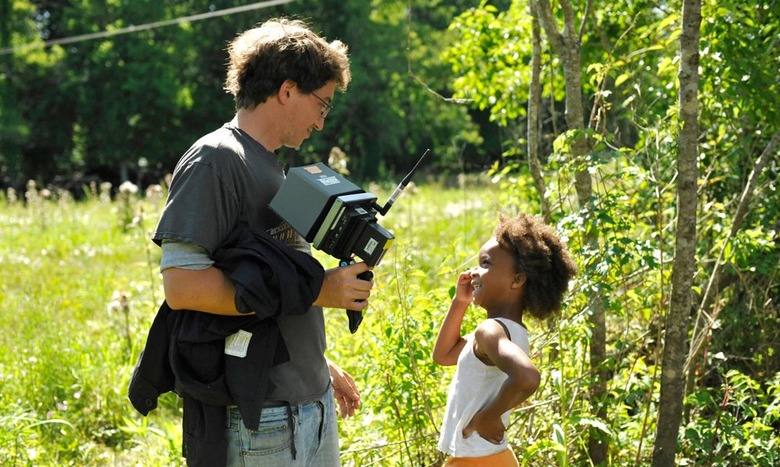 In each year, there are a handful of smaller films that come seemingly out of nowhere to blow everyone away and achieve box office success. One such title from the current crop of festival hits is the bayou-set fantasy Beasts of the Southern Wild, which garnered raves at Sundance and hasn't stopped raking in the compliments ever since.
A movie this heartfelt and imaginative would be impressive coming from any corner of the filmmaking universe, but what makes Beasts' success even more exciting is that it comes from a relatively inexperienced cast and crew — starting with first-time feature director Benh Zeitlin. In a new featurette, Zeitlin takes the Creators Project with him to Louisiana to explore the set, discuss his Court 13 filmmaking collective, ponder his inspirations, and basically explain how his indie gem came to life. Watch it after the jump.
[via Vulture]
We've posted a couple of other Beasts-related featurettes in this space before, though at ten minutes this one is the meatiest. For more on the story, check out this one featuring Zeitlin, co-writer Lucy Alibar and stars Dwight Henry and Quvenzhané Wallis; if you're curious about the aurochs in particular, see how those scenes were done here.
Synopsis:
In a forgotten but defiant bayou community cut off from the rest of the world by a sprawling levee, a six-year-old girl exists on the brink of orphanhood. Buoyed by her childish optimism and extraordinary imagination, she believes that the natural world is in balance with the universe until a fierce storm changes her reality. Desperate to repair the structure of her world in order to save her ailing father and sinking home, this tiny hero must learn to survive unstoppable catastrophes of epic proportions.