John Goodman To Terrorize The Wolf Pack In 'The Hangover: Part III'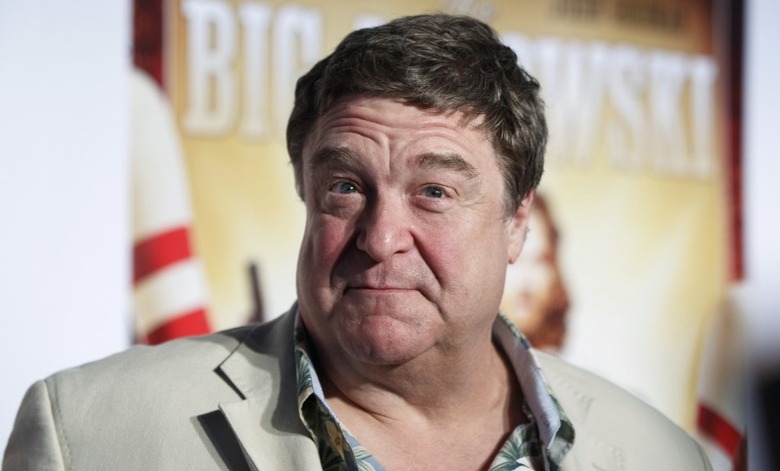 The Hangover pals have faced some formidable foes in their day — flamboyant gangsters, disapproving dads, shrewish girlfriends, Mike Tyson, and above all, themselves. But a new bit of casting suggests that the third installment of the comedy franchise could pit them against their most colorful villain yet. John Goodman has just entered talks for The Hangover Part III, joining returning stars Bradley Cooper, Ed Helms, and Zach Galifianakis. More details after the jump.
Director Todd Phillips has reportedly been looking to fill the "juicy" role for a while, and had a number of other high-profile talents on his wish list including Sean Penn and Robert Downey, Jr. Goodman's character was apparently one of the last key parts remaining to be cast, so it looks like he'll be one of the very few fresh faces in The Hangover Part III. Most of the stars we've heard about so far are ones returning from previous installments, including Sasha Barrese, Justin Bartha, Ken Jeong, Mike Epps, Heather Graham, and possibly Mike Tyson.
Goodman's packed slate includes parts in Trouble with the Curve, Argo, Flight, Inside Llewyn Davis, and The Internship, all of which are due out within the next year or so. He also voices a supporting character in this weekend's ParaNorman.
Confirmed plot details on The Hangover Part III are still few and far in between, though early rumors indicated that the wolf pack would be breaking out of a mental asylum in Tijuana. The film will hit theaters May 24.