'Star Wars 1313' And 'Star Trek: The Game' Get New Video Game Trailers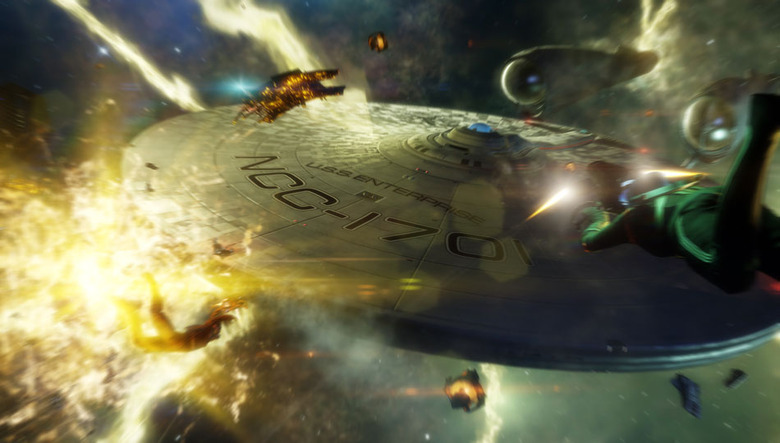 The ultimate geek battle, Star Wars vs. Star Trek, takes an interactive turn today as upcoming video games in each franchise have released new trailers. We've written about both Star Wars 1313 and Star Trek: The Game in the past and though each won't be out until 2013, these trailers provide the best look yet at what's in store for video game playing sci-fi fans, whether you favor Trek or Wars. Which one looks better? Decide after the jump.
First up, here's the latest Star Wars 1313 trailer from Game Trailers.
And here's the trailer for Star Trek: The Game via IGN.
Both of these trailers look really solid but, I think Star Wars wins here. The engine and graphics simply look cleaner while the Star Trek game looks a bit dated. That dive scene at the end of the Trek trailer, though, does look pretty epic. I'll be holding out hope that both games deliver on even an iota of the fun their big screen brethren do.
In Star Wars 1313, you star as a bounty hunter working in the underworld of Coruscant sometime between the events of Star Wars Episodes III and IV. It promises to provide a more mature look at the Star Wars universe but has no release date set.
In Star Trek: The Game, Spock and Kirk will team up for a brand new adventure set in the canon of the new J.J. Abrams films. It's scheduled for release early 2013.
For more on both games, visit their official sites: Star Wars 1313 and Star Trek. Which do you think wins this round?