Final 'ParaNorman' Trailer - Bad Omens, Strange Faces, And A Creepy Voiceover By John Goodman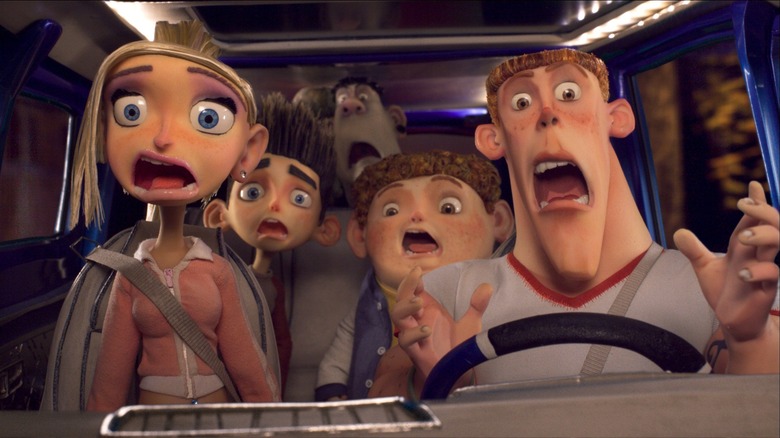 Halloween's still a couple months off, but Laika's getting the spooky season started early this weekend with ParaNorman. Focus Features has just unveiled the final trailer for the 3D stop-motion animation, which features tiny bits of scenes under some unsettling percussion and an entertainingly creepy voiceover by John Goodman.
Directed by Sam Fell and Chris Butler, ParaNorman centers around a boy (voiced by Kodi Smit-McPhee) who can speak to the dead. When an old witch's curse puts his entire town in jeopardy, however, he becomes the only person who can save the day. Anna Kendrick, Casey Affleck, Christopher Mintz-Plasse, and Tucker Albrizzi also lend their voices to the cast. Watch the new trailer after the jump.
[via I Am Rogue]
Like Laika's last project Coraline, ParaNorman melds together the uncanny and the heartfelt. This trailer favors the former, though it's clear there's plenty of humor and sweetness to be found in the movie as well. I wish the promo did a better job of showcasing the truly eye-popping stop-motion work, but there's only so much they can do when most people will be watching this video on their computers.
ParaNorman opens this Friday, August 17. Look for our review later in the week.
Synopsis:
The new 3D stop-motion comedy thriller from animation company LAIKA, reteaming the company with Focus Features after the groundbreaking Academy Award-nominated "Coraline." "ParaNorman" is, following "Coraline," the company's second stop-motion animated feature to be made in 3D. In "ParaNorman," a small town comes under siege by zombies. Who can it call? Only misunderstood local boy Norman (voiced by Kodi Smit-McPhee), who is able to speak with the dead. In addition to the zombies, he'll have to take on ghosts, witches and, worst, of all, grown-ups, to save his town from a centuries-old curse. But this young ghoul whisperer may find his paranormal activities pushed to their otherworldly limits.